Battlestations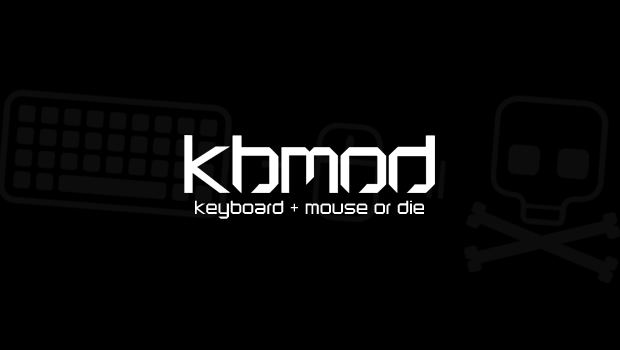 Published on December 16th, 2011 | by Bob
11
Bro Cave: @AjayLikesGaming
This week, we feature a bro from the UK named Ajay. The rhyming may or may not have been intentional. What we have below is quite a nice setup in a limited amount of space. Some of us don't have huge areas (or entire rooms) to dedicate to our happy place, but Ajay did a great job with this one. The particular items of note that caught my attention include the stunning NZXT Phantom case and that beastly EVGA GTX 580.
Before we dive in here, I'd like to remind everyone that with the Bro Cave series, we're looking for a story of how you got into PC gaming, what you love about it, and why you chose to become an enthusiast with rigs like these. Ajay gets it, and therefore he earned the featured spot this week.
Want to review all of the past bro caves thus far? Just click this category. Keep in mind that some older posts from Blogger may have some weird formatting; we haven't had time to clean up all old imported posts.
Without further ado, here is Ajay's bro cave:
What's up KBMOD?
So this is my Bro Cave. Hopefully you can appreciate my Bro Cave just like you appreciate your own.
So here's my backstory that I'm sure you're all incredibly interested in – My name is Ajay, I'm 18 and I'm from the UK. I'm a pretty huge gamer, started my life off on the PS1 and N64 (occasionally played Quake and some Star Wars games on PC) and spent the majority of my life on console. The cynical ones of you will laugh at the irony of me calling myself a 'huge gamer' and then explaining that I played console most of my life. Well, fear not friends, I have seen the light and shall be playing all my games on PC, except Console of Duty and various exclusives.
But anyway, I digress – So being a console gamer for so long, most of my favourite game series are actually console games. Metal Gear Solid and all of its sequels, spin-offs and related games sit in my absolute top position of best game ever made/favourite game/trash it and I rip your eyeballs out. I'm also a bit of a JRPG nerd with the Final Fantasy series holding some of my best childhood memories and recently Lost Odyssey which really brought that nostalgic feeling back.
But what actually converted me into a PC gamer? Well, COD4, ProMod and John's huge throbbing member. I used to own a Macbook (holy shit, a Mac AND a console gamer – fetch the pitchforks!), which I'd boot up into Windows XP and play COD4 in awe of the skill I was seeing. It was a pretty huge skill gap, and I was really interested in trying to reach that level. However, it wasn't actually a first-person shooter that really tipped me into the PC side of things. It was a game called Arkham Asylum. I played that on PS3 when it was first released and absolutely loved it. I purchased it for about £4 in a Steam sale and, my god, the difference was incredible. I really felt like that game demanded a mouse and keyboard. I felt that, aside from graphically, the combat and movement was so much better. Following that, I picked up Deus Ex: Human Revolution and just fell in love.
So then I built my little baby:
Eat your speccy heart out:
CPU
Intel Core i7-2600K — 3.4GHz (overclocking soon)
CPU Cooler
Corsair Hydro Series H60
Motherboard
Asus P8P67 LE ATX LGA1155 Motherboard
Memory
Corsair Vengeance 8GB (2 x 4GB)
Hard Drive
Western Digital Caviar Black 2TB
Kingston SSDNow V+100 96GB 2.5″ Solid State Disk
Video Card
EVGA Nvidia GTX 580
Case
NZXT Phantom (White)
Power Supply
Thermaltake ToughPower 850W PSU (thanks John)
Optical Drive
Samsung SH-B123L/RSBP Blu-Ray Reader, DVD/CD Writer
Monitor
BenQ XL2410T 23.6″ (120Hz ftw)
LG 32LH3000 32-inch Widescreen Full HD 1080p
KB+M
Razer DeathAdder
Razer Blackwidow
(My cable management isn't awful, I don't think. I tried my best, but some cables were too short to place around the back.)
I just want to thank the board for actually assisting in this build. I was a bit concerned about the cooling, and that was resolved with the help of this site (turned out that HWMonitor was wrong). Also, just recently, I had a random cable from the front panel of my case that I had no clue where it belonged, and that was resolved almost instantly. So, thank you KBMOD!
Right now, I'm experiencing the best Skyrimjob of my life and have no intention of stopping until I've conquered all. When I get a little sore, I tend to relax on BF3. That's my life right now.
Thanks,
Ajay