Business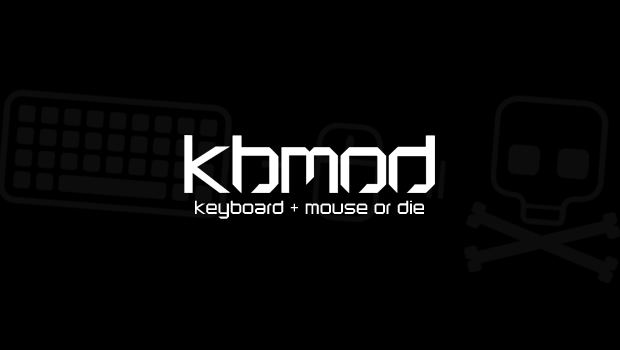 Published on June 8th, 2012 | by Jonathan Beck
29
EA Criticizes Valve for Steam's Deep Discounting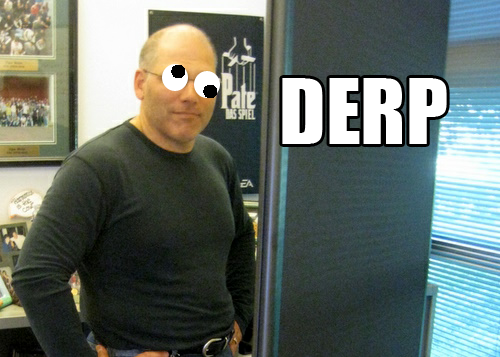 Gamebiz recently held a discussion with David DeMartini (pictured above hard at work on Origin) regarding EA's Origin service and its future plans. To be honest, most of the interview isn't that interesting, save for one small section talking about Steam's practice of offering frequent heavy discounts on games.
Q: One of the things that Steam does is this random deep-discounting of software, and it works well for them. Do you see that as something you want to do?

David DeMartini: We won't be doing that. Obviously they think it's the right thing to do after a certain amount of time. I just think it cheapens your intellectual property. I know both sides of it, I understand it. If you want to sell a whole bunch of units, that is certainly a way to do that, to sell a whole bunch of stuff at a low price. The gamemakers work incredibly hard to make this intellectual property, and we're not trying to be Target. We're trying to be Nordstrom. When I say that, I mean good value – we're trying to give you a fair price point, and occasionally there will be things that are on sale you could look for a discount, just don't look for 75 percent off going-out-of-business sales.
It's an interesting viewpoint, if you happen to look at life out of your own rectum. Let's break it down, shall we? First, Mr. DeMartini specifically points out that Valve does this after a certain period of time. Take a look at current sales; the only title currently available at 75% off is the Far Cry complete pack. We're obviously not in the holiday season, during which Valve goes into all-out sale mode, but even then, the deepest discounts are on older titles or entire publisher collections. Some newer titles are also discounted during these sales, but they're normally games from smaller companies that want the increased exposure that comes from those discounts.
DeMartini then points to game makers working incredibly hard on their titles, something he would likely know a good deal about being an EA employee. Considering that it's been very, very well–documented that EA has had some rather brutal working conditions for their developers, it's surprising that he shows any concern for them whatsoever. Counter that with the working conditions at Valve or their recently leaked new employee handbook and it becomes even harder to feel like DeMartini is using that as little more than a bullet point in his argument with no real concern.
Finally, he slams Steam, comparing it to Target, whereas EA wants Origin to be considered a Nordstrom. Let's look into that a bit as well. Imagine you want to buy a pair of simple slip-on loafers, a pair of shoes just to kick on and off at a moment's notice. You could pop over to Target and pick up a nice pair of Meronas for 29 bucks. They would get the job done comfortably, and you would probably be happy with such a reasonable purchase. You could also go to Nordstorm and get these Cole Haan gray slip-ons for 138 dollars. Personally, I'd rather have four pairs of Meronas.
Now imagine you have $60 to spend on video games this month. You can go to Origin and get a brand-spanking new copy of Battlefield 3 for $59.99, or you can head over to Steam and likely end up with anywhere from 1 to 10 different games, depending on their sales at the time. You might want Battlefield 3, and if you do, great–you have the option to just buy that one title and play that–but personally, I'd rather pick up 3-4 great games on Steam instead.
The core problem that people like DeMartini seem to be overlooking in the game industry is that not every title is worth $59.99. Most games aren't worth that cost, and saying that selling games at a lower price cheapens their intellectual property is just insulting. Some of the best games on PC right now cost you nothing to get into. Games like Blacklight: Retribution and Tribes: Ascend are fantastic experiences that allow you to pay as little or as much as you want. Not to mention Steam's regularity of sales gives gamers the option to try titles that were previously out of their financial reach. When game companies start to realize that you can sell more games when they aren't all priced exactly the same, they (and we) will be much better off.
In the end, if EA doesn't want to offer deep discounts on titles that their Origin service carries, that's perfectly fine. Origin is their service, and that's their decision to make. However, when you start attacking a company that actually seems to care about the people who play their games, I have an issue with it. Let Valve run their company the way they see fit, and I'm sure they'll extend you that same courtesy. In the meantime, how's that stock price doing, Dave?