Featured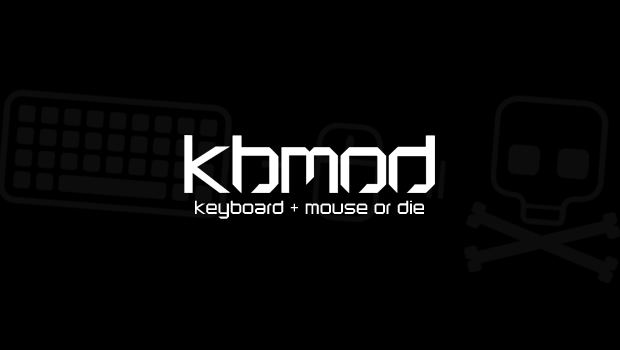 Published on September 14th, 2012 | by Jonathan Beck
3
Survival Kit: Hex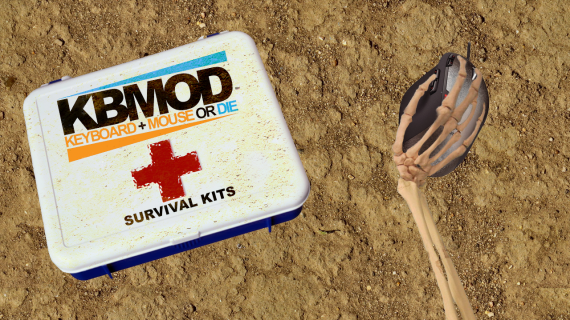 Our Survival Kit series examines the stuff we can't live without on a daily basis, technology-related or otherwise–think Bro Cave, except a little broader and a lot more personal. Our survival kits might obviously include our PC, but also mobile devices, peripheral hardware, apps, and other items we use to game and work. Up this week is Jon a.k.a. Hex. Enjoy!
So you've seen my bro cave a couple of times, but let's drill down into the nuts and bolts of what you've seen previously and talk about what I use on a day-to-day basis. If this were MTV Cribs, this would be the part where I say, "This is where the magic happens" and that mostly means furious masturbation–wait, this is getting off-topic… we'd better just get to the good stuff.
Desktop PC (PoisonIvy)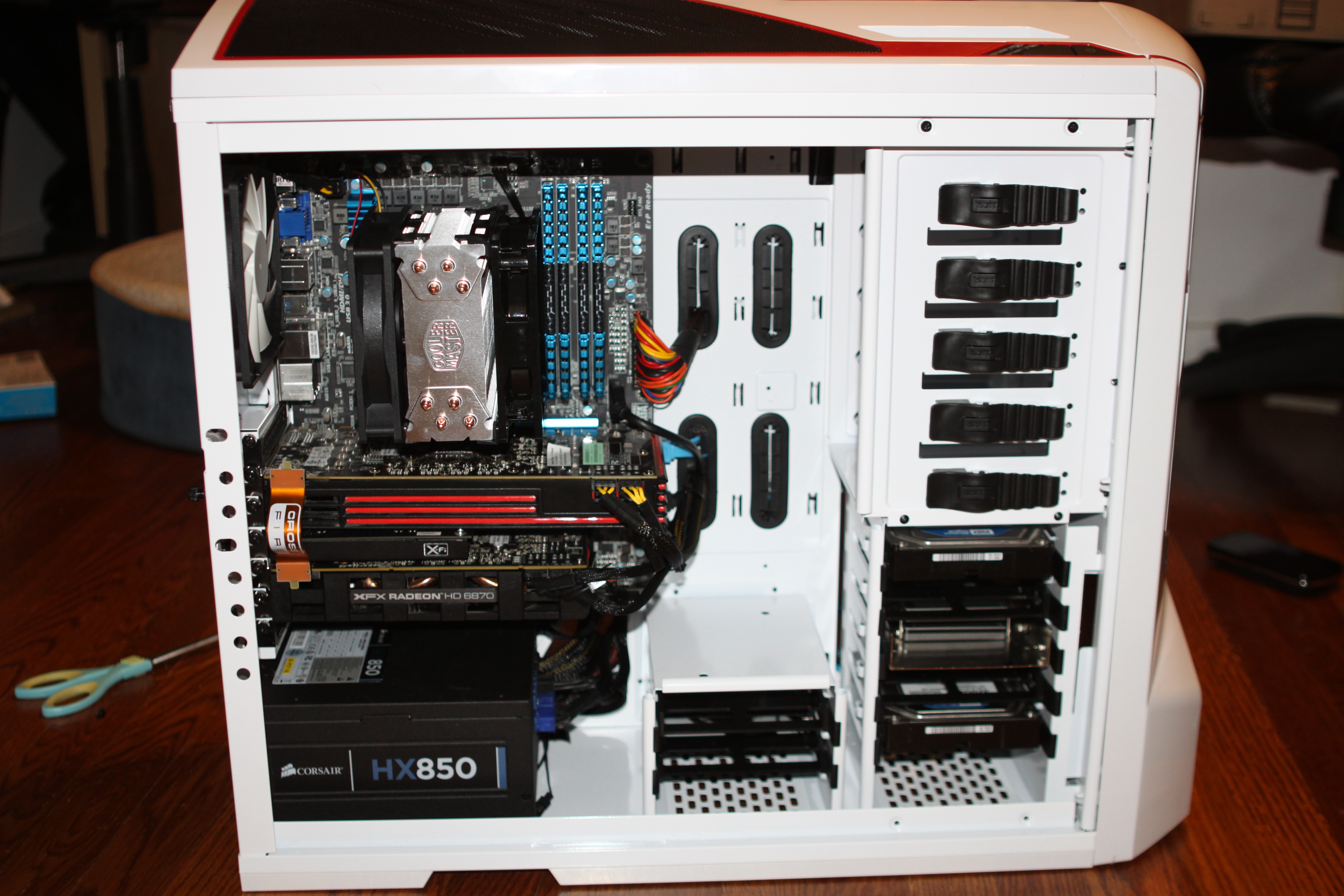 CPU: Intel Core i7-3770K @ 4.3 GHz
CPU Cooler: Hyper 212 Evo
Mobo: Gigabyte GA-Z77X-DH3
RAM: 16GB Corsair Vengeance DDR3-1600
Video Card: 2x XFX Radeon HD 6870 (CrossFire)
Sound Card: Creative Fatal1ty HD
HDD: 2x Crucial M4 128GB SSD (RAID 0)
HDD: 2x 320GB WD Blue (RAID 0)
Monitors: 3x Acer H233H 23″ 1080p, 1x Dell E248WFP 24″ 1920×1200
Case: NZXT Phantom Full Tower
This PC is freshly built and ready to rock. I'm really happy with how this latest build came out, though now that the GTX 660 is out, I want to replace both of my Radeon 6870s. They're starting to show their age, but still able to play most everything I throw at it.
Peripherals
Mouse: Logitech G500
Keyboard: Logitech G510
Webcam: Logitech C310
Monoprice 12×9 Graphic Drawing Tablet
Grado SR 225i Prestige Series Headphones
I've said this before, but in my opinion, Logitech makes the absolute best peripherals for your PC. After I started playing Tribes: Ascend and streaming, I realized two things: 1) I can no longer play PC games with a wireless mouse/keyboard, and 2) my Xbox Live webcam was nowhere near high enough quality to do live streams. So I picked up the G500 mouse and G510 keyboard at a good price, and found an excellent entry-level streaming webcam in the C310. I would be lost without these peripherals.
Considering how much time I spend in Photoshop, my tablet doesn't get as much use as it probably should, but having a large drawing surface is fantastic when I need it. I looked at several higher-end drawing tablets from Wacom, but they were just too expensive to justify. So I went with the 12×9 tablet from Monoprice, which I've been extremely happy with. The drawing surface is very accurate, and the device is priced exceptionally well for its size.
My Grado headphones very rarely leave my head when I'm at my desk. They're let in a little outside noise (so I can hear if someone comes into my office), they produce amazing sound quality, and they're incredibly comfortable. At around $200, they were a hefty investment, but they're hands-down the best headphones I've ever owned.
Mobile
After a long and sordid smartphone past, I currently sport the Samsung Galaxy S III with CyanogenMod 10. I had the Epic 4G before this, which was a fine phone–when it wasn't randomly powering down in my pocket. I'm rocking CyanogenMod because I prefer a vanilla Android experience to Samsung's TouchWiz interface and Samsung hasn't released an official build of Jelly Bean for my device yet.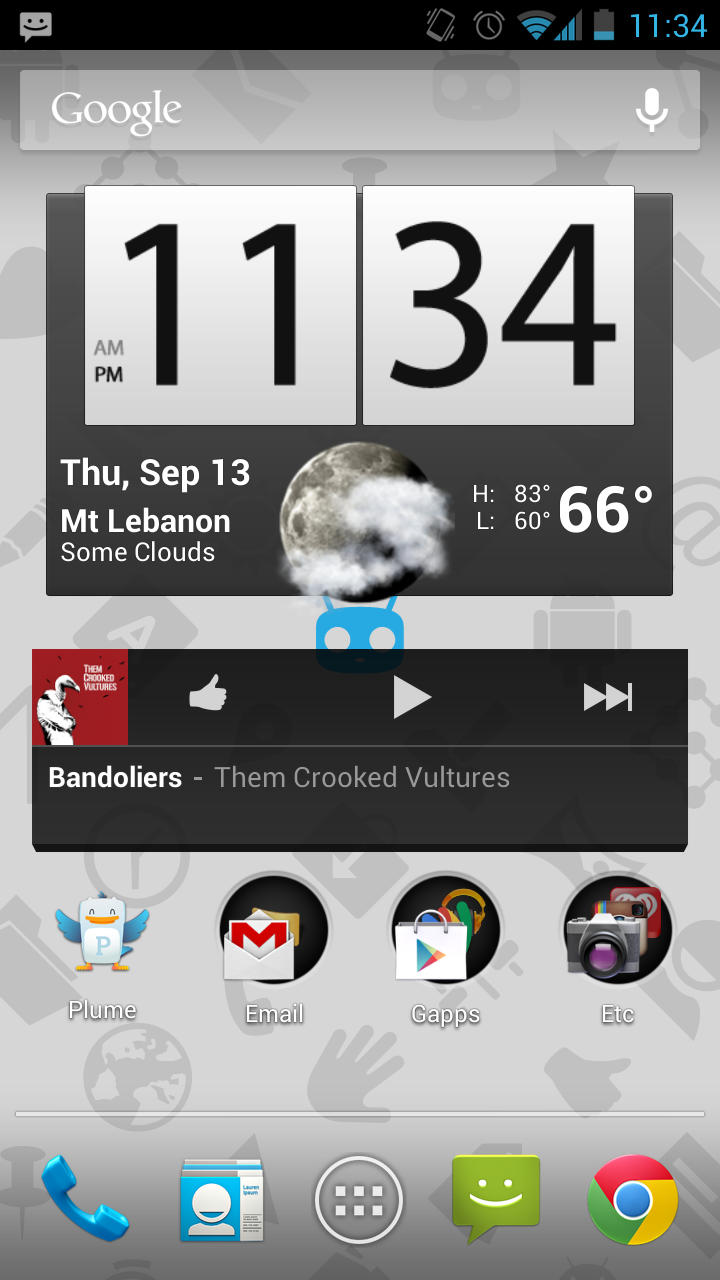 Before I bought this phone, I momentarily considered an iPhone, but Android is simply leaps and bounds ahead of iOS, in my opinion. I'm also very deeply tied into the Google ecosystem at this point, and transitioning out of that would have been difficult.
Desktop Apps
Adobe Photoshop CS6 -All the work I do on my images here at KBMOD or for my own personal shenanigans, I do in Photoshop CS6. I wasn't sure if the upgrade from CS5 would be worth it, but after using it for a while, the new layout and additional tools that CS6 have definitely proven useful.
MetroTwit – After TweetDeck 0.38.2 was discontinued and turned into the current abomination that it is, I went looking for a new desktop Twitter client. I tried Seesmic for a while without much success and finally landed on MetroTwit, which has a clean but fully-featured interface. The only real drawback is that connecting multiple accounts requires a paid upgrade that costs about $16. I've yet to pull the trigger on the Plus version, but it's likely coming soon.
KMPlayer – I used to use VLC, but version 2.0 brought a new look that I hated, along with constant crashing on my current PC. KMPlayer is probably the most in-depth video player I've ever used, while remaining free and lightweight with the same level of codec support that VLC offers. You can customize KMPlayer to an absurd degree, down to how many clicks trigger certain events in the video window.
Clementine – I'm just going to go ahead and say it: I'm an audio snob. I've spent far more money on sound cards and headphones than a single person ever should. I use Clementine because it allows me to use the ASIO driver on my sound card, it processes any audio type you throw at it, and it's free. It's lightweight, has a good interface, and is packed with functionality like artist lookup, lyric lookup, Last.fm scrobbling, and more. It also scores bonus points for working nicely with MP3/FLAC files that are stored on a remote server.
Plume – I've gone through a ton of Android Twitter apps, but I finally landed on Plume. For Twitter on a mobile device, I think Plume is about as good as it gets. I also like Boid, but in its current beta state, it still isn't stable enough for me to use daily.
So there you have it, these are the tech essentials that get me through each day. Tune in next week for our next installment of Survival Kit!