indie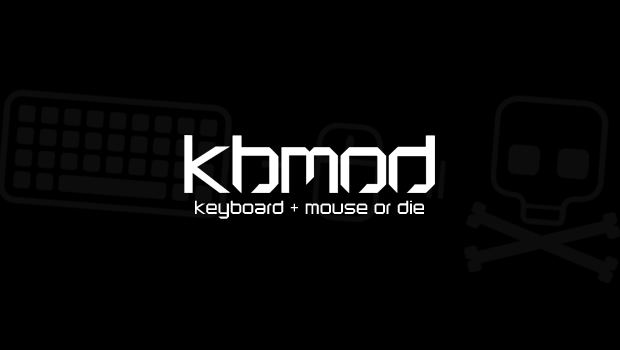 Published on February 8th, 2013 | by Jonathan Beck
0
Zombie Studios Reveals First Unreal 4 Title "Daylight"
The paint isn't even dry on Zombie Studios latest release Special Forces: Team X and Jared Gerritzen and company are at it again. Details on Zombie's Unreal 4 powered survival horror title 'Daylight' have been revealed and we've got the rundown for you.
In addition to being the first title to market on the brand spanking new Unreal Engine 4, the game will take place entirely in one room. Your sole task is to find a way out. The game will have a relatively short play time (25-30 minutes) and encourage the player to run through the game several times to experience all of the story elements a la games like 999. Gerritzen emphasized that no two players will have an identical experience when playing the game.
Daylight's story is being penned by Jessica Chobot, and according to Polygon "will be based on her youth of urban spelunking" as well as "a healthy dose of urban legends, conspiracy theory and ghost stories." Chobot had this to say about the game play in Daylight:
"There's a lot of different types of horror. There's hack-and-slash. It's not like that. It's all very subtle. It's all very implied and it kind of leaves the player to their own devices. We have so much content story-wise that it hopefully, whether the person manages to succeed to the end or not, will be an experience that they want to capture more of the story so they have to go back and replay, because each time you might be getting different story elements. And over the course of that time, depending on how long you decide to play and what you find, it opens up the concept of the world a little more, the backstory, what your involvement is in it, how you find yourself here and whatnot. So instead of finding the same item over and over again and saying 'I'm not going to bother reading this piece of paper because I've seen it a thousand times,' it's different every time."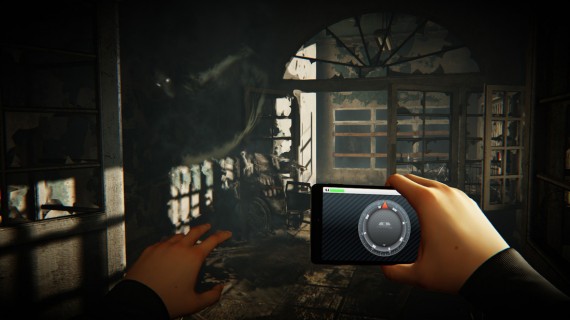 The player will be armed only with a cellphone, which will offer an array of tools to help get through the asylum. You will also be able to find things such as flares and glowsticks that will fend off enemies as well as help flesh out story elements. Gerritzen explains in depth to IGN how the combat systems will work:
"You don't have combat. You don't have a gun. You don't have anything. You literally have to run away when a Phantom is attacking you, and those things are really interesting. The phone itself has multiple features. It's kind of like a character. It'll get possessed occasionally and play recordings and stuff like that. And when a Phantom's around it'll start to glitch out because it's just like a psychic ability. And hopefully you won't get lost, but if you do, you can flip to a different mode that doesn't put out as much light. It puts out a UV light that lets you actually see your footprints, so if I get lost I've got essentially bread crumbs that I can follow back."

"And then you're able to find emergency kits that have flares or glowsticks. The flares will scare off all Phantoms, but it's also very violent and it's very bright and it drags shadows around. Because everything's fully dynamic lighting, and so it's very scary just to use. And then the other emergency kit thing is a glowstick, and that'll have a much bigger light. It's also kind of like the phone where you can see your footprints, but also you'll see messages written on the walls and you'll see other story elements. And then the phone itself will also go to a video mode that will show me elements like clues or story bits that I can pick up and interact with."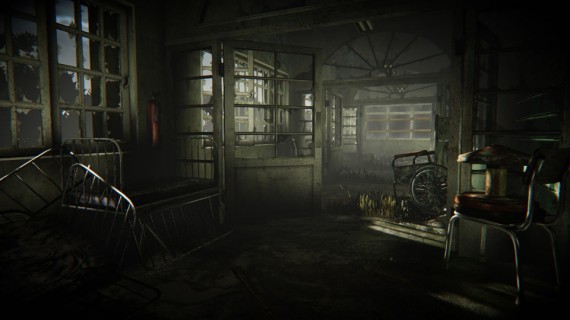 While a release date isn't set yet, the game will be available via Steam at or around the $20.00 price point and will be the first entry into a series of games. Additional chapters will be released that add content and story. We're all very anxious to experience the Unreal 4 engine for the first time, but we are curious to see a different experience from Zombie Studios. Thus far Zombie has been a studio that has only flexed its FPS muscle with titles like Blacklight: Retribution. Can Zombie prove its got the chops to break out of the FPS genre and into Survival Horror? Let us know in the comments!
Quotes provided by IGN
Photos Courtesy Polygon