Published on March 28th, 2013 | by Jonathan Beck
Delver's Drop – When Zelda Met Isaac
If you were to ask me which of the indie titles stood out the most at PAX East's Indie Mega Booth, my immediate answer would be Delver's Drop. It's one part Binding of Isaac, one part The Legend of Zelda and 100% awesome.
Developed by the three man team at Pixelscopic, the game throws you down into the deepest dungeon, and tasks you with digging your way out. While the developers were only showing off the rogue class at PAX, there will be five classes in the final game. Each class will have its own play style, and you'll be able to customize each one through a unique skill tree. The game will also feature different weapons that players can find in the dungeons, or purchase with the loot they pick up. However, your inventory space is limited so you have to choose your load out wisely.
Each dungeon room is hand crafted by the developers, and each play through is completely randomized so you won't be getting the same run twice. As if fighting your way through hordes of enemies wasn't enough, the game will also feature puzzles you have to solve to pass through the floors.  The most exciting part of the puzzle solving though has to be that the environments, enemies and your character all all physic simulated. The gameplay we saw at the show proves this can lead to some hilarious and deadly interactions.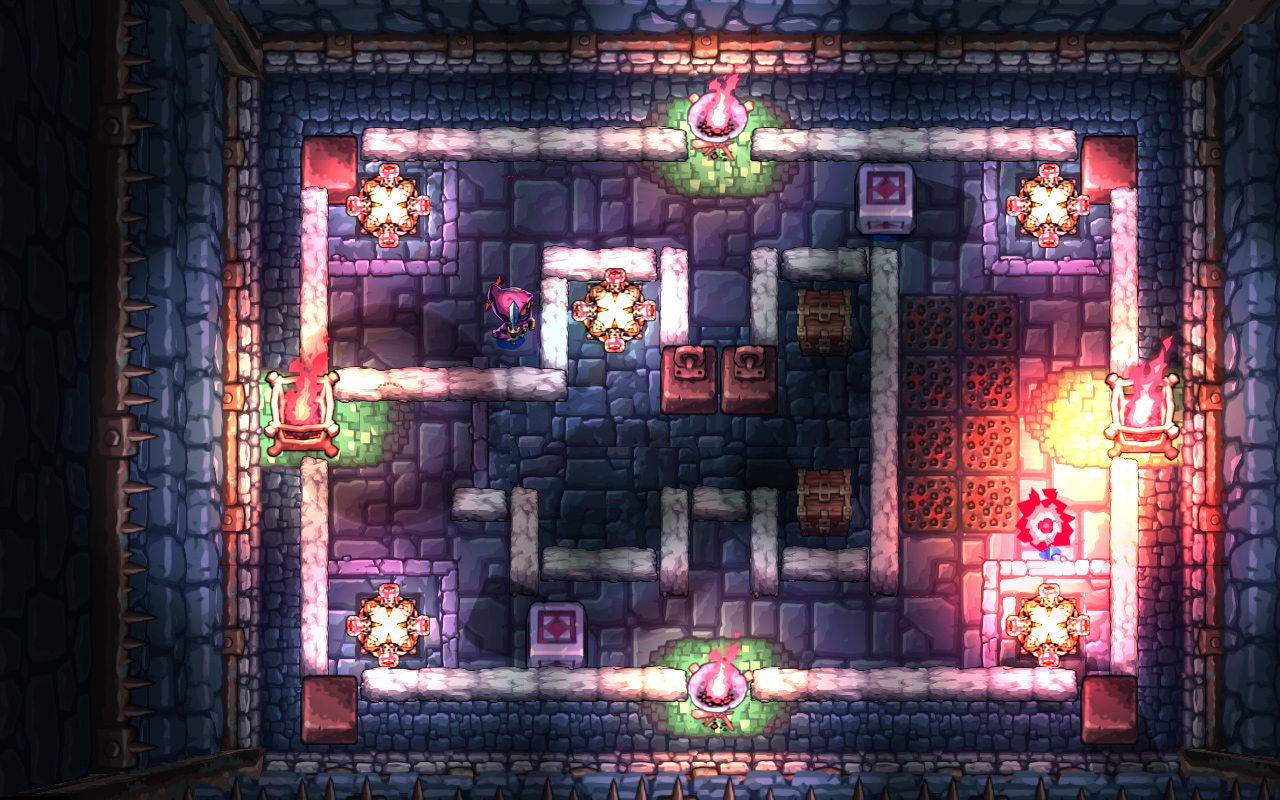 What I found most exciting however, is that when you die in the dungeon your ghost with all your equipment comes after you in their hardcore mode. You can do this as many times as you want in a single play through, and while the number of your ghosts isn't currently capped, Pixelscopic is considering a ten ghost limit so the game isn't actually impossible to beat.
Of all the indie titles we saw, this is my personal indie game of the show. Currently it's sitting in the top 100 of the Steam Greenlight queue, and you should be clicking on that link to vote for them right now. Their current launch target is this October and we can't wait to see more from the team at Pixelscopic. This game should absolutely be on your radar for this fall.