Featured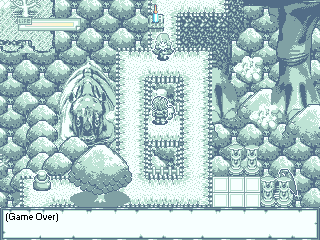 Published on March 29th, 2013 | by Jonathan Beck
1
Link Awakens in the Afterlife: Ackk Studio's Ethereal 'Two Brothers'
Today I am a proud member of the glorious PC master race, but there was a simpler time in my gaming life. I still remember the Christmas my family got the original Nintendo Entertainment System, and if my parents had known the road they were about to set me down, they likely would have had second thoughts before purchasing it. It eventually led to the Gameboy and then the Gameboy Color which still holds my favorite game of all time: The Legend of Zelda – Link's Awakening.
So when I was wandering the various indie booths with our own Nick Jenkins and out of the corner of my eye saw an enormous Gameboy Color mock up, I had to stop and look. On the screen was a game that looked uncannily like the Link's Awakening sequel I have been craving. I had to talk to the developers at Ackk Studios and see exactly what they were working on. I couldn't be more excited about what they had to tell me.
Two Brothers tells the tale of (you guessed it!) a pair of brothers named Roy and Bivare Guarder who are also scientists researching the origins of life. The game features the familiar monochromatic color scheme of the original Gameboy games. However, during their research Roy has a near death experience and is taken to an afterlife filled with amazing colors he's never before seen. Surviving, he now makes it his life's quest to bring those heavenly colors to his monochromatic world.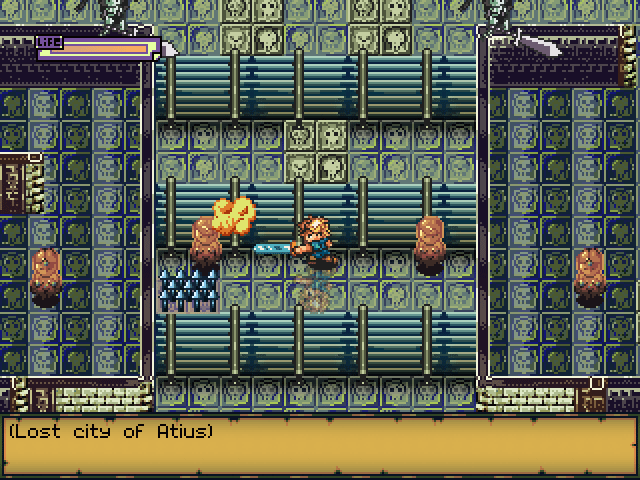 These two opposite worlds define what makes Two Brothers a unique game.  The game strives to take an in depth look at death as a mechanic in video games. When you are killed, you are sent back to the colorful afterlife realm which the development team refers to as the "Afterlife Hub". Here you can find those who have passed previously in your quest and find hints and clues about how you should progress in the game, and possibly even return some characters to life. Once you have the info you need from the hub, you can jump off and re-enter the real world.
The story is completely non-linear, unlike Link's Awakening. You can do things in several different orders and if you're in over your head the game will nudge you in the proper direction, letting you know you aren't quite ready for the area you're entering. As someone who has finished Link's Awakening more than a dozen times, I was ecstatic at the thought of a new experience in that style. Two Brothers has the combat and puzzle solving of the game it takes its influence from.  Adding in the After-life mechanic makes this game a truly interesting experience.
Right now, Ackk Studios is targeting a late summer release and plans to distribute from their site directly. Steam release is not confirmed, but definitely something they are looking into. If you're looking for a throwback to classic action RPG's this is definitely a title to keep your eye on. With the release near by, it could be just the game to distract you from the crazy fall release schedule.