Events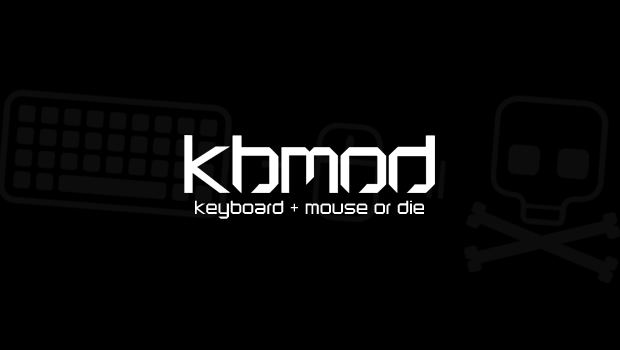 Published on April 15th, 2013 | by Dan
0
KBMOD Livestream Schedule: April 15-21, 2013
The KBMOD streams are once again in full effect this week. We are even introducing an 11th show on the channel! Monday brings Night 6 of World of Warcraft with Dan. Following directly after that, Nikon ushers in the late night with 5v5 Smite with viewers. Tuesday, Tim picks up Metro 2033 where he left off last week at 1 PM EST. That night we are playing Torchlight II w/ subscribers. Hex is once again bringing in the community Wednesday with a Team Fortress 2 open lobby. Thursday Chezz continues his 30 days of Smite with APL following up with community Counter-Strike: GO and Source. Friday Blacklite brings the emulation station hype for another lengthy late night stream.
Saturday we introduce a new EU friendly stream with AjayLikesGaming. He'll be continuing an Arkham City playthrough he started when filling in for Dan on April 14. Sunday brings the morning stream with Dan and Arkham Asylum and the podcast with the normal crew is that evening.
As always, you can tune in to all these streams on our Twitch page. Make sure to follow our channel to get notified the moment we're going live! If you enjoy our streams and want to show your love for KBMOD, you can also become a paid subscriber to our Twitch channel! For $4.99/month, you get a completely ad-free experience on our channel and a special subscriber icon and custom twitch emoticons next to your name in the chat.
Monday (4/15) @ 9:30pm EST – The Grind w/ Dan: World of Warcraft – The Journey Begins Again! (Night 6)
Monday (4/15) @ 11:59pm EST – Late Night w/ Nikon: Smite 5v5 w/ Viewers
Tuesday (4/16) @ 1:00pm EST – Tim's Tuesday Tomfoolery: Metro 2033 (Day 2)
Tuesday (4/16) @ 9:30pm EST– Viewer Night: Torchlight II w/ Subscribers
Wednesday (4/17) @ 9:30pm EST – The Bearded Gamer w/ Hex: Community Team Fortress 2
Thursday (4/18) @ 9:30pm EST – The Church of Chezzus: Smite
Thursday (4/18) @ 11:59pm EST – APLFisher Presents: Counter-Strike
Friday (4/19) @ 11:59pm EST– The Midnight Emulation Station: Random Retro Title/Ocarina of Time
Saturday (4/20) @ 11:00am EST – AjayLikes: Arkham City (Day 2)
Sunday (4/21) @ 10am EST – The Sunday Constitutional w/ Dan: Arkham Asylum (Day 2)
Sunday (4/21) @ 10pm EST – KBMOD Podcast Episode 89 LIVE