Events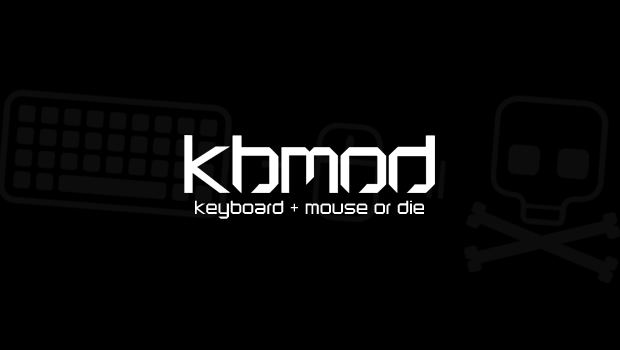 Published on April 23rd, 2013 | by Dan
0
KBMOD Livestream Schedule: April 23-28, 2013
We were blacked out against CISPA yesterday, but today we've got the stream schedule up. We start with Tim's stream at 1 today. He will possibly finish out Metro 2033. Tonight Dan is leading viewer night on Just Cause 2 MP beta with Chezz playing Black Ops 1 with viewers Wednesday.  Thursday APL is rocking out with League of Legends with (you guessed it!) viewers! Lots of community stuff this week.
Friday Blacklite continues with Ocarina of Time and his retro madness. Saturday Ajay is back with more Arkham City. Sunday is of course the morning stream, followed by the podcast at 10 PM EST with guest IncredibleOrb!
As always, you can tune in to all these streams on our Twitch page. Make sure to follow our channel to get notified the moment we're going live! If you enjoy our streams and want to show your love for KBMOD, you can also become a paid subscriber to our Twitch channel! For $4.99/month, you get a completely ad-free experience on our channel and a special subscriber icon and custom twitch emoticons next to your name in the chat.
Tuesday (4/23) @ 1:00pm EST – Tim's Tuesday Tomfoolery: Metro 2033 (Day 3)
Tuesday (4/23) @ 9:30pm EST– Viewer Night: Just Cause 2 MP
Wednesday (4/24) @ 9:30pm EST – Viewer Night: Call of Duty: Black Ops w/ Chezz
Thursday (4/25) @ 10:00pm EST – APLFisher Presents: League of Legends w/ Viewers
Friday (4/26) @ 11:59pm EST– The Midnight Emulation Station: Random Retro Title/Ocarina of Time
Saturday (4/27) @ 11:00am EST – AjayLikes: Arkham City (Day 3)
Sunday (4/28) @ 10am EST – The Sunday Constitutional w/ Dan: Arkham Asylum (Day 3)
Sunday (4/28) @ 10pm EST – KBMOD Podcast Episode 90 ft. IncredibleOrb LIVE