Events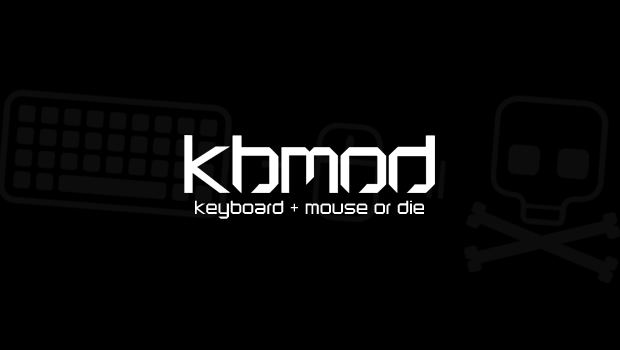 Published on May 6th, 2013 | by Dan
0
KBMOD Livestream Schedule: May 6 – 12, 2013
This week we start with Dan and the continuation of his World of Warcraft playthrough. Nikon occupies the late night viewers with some Team Fortress 2 with Blackliteattack. Tuesday brings Tim in the afternoon with a glimpse at the Neverwinter open beta. In the Tuesday late night slot, the crew is back with Episode 2 of the KBMOD AMA with APL, Dan and Blackliteattack. The Bearded Gamer, Hex, returns Wednesday and is trying out some new class mods in Torchlight II with Dan.
For the latter half of the week, Thursday brings the Church of Chezzus and some Black Ops 2 with the KBMOD crew. Late night Thursday brings you APLFisher Presents Scary Games and Shit . Friday Blackliteattack is back with the Emulation Station as he plays Baseball 2020 and continues Ocarina of Time.  Saturday Ajay is here for all the EU bros with Alice: Madness Returns. Sunday brings Arkham Asylum with Dan in the morning and Episode 92 of the podcast that night.
As always, you can tune in to all these streams on our Twitch page. Make sure to follow our channel to get notified the moment we're going live! If you enjoy our streams and want to show your love for KBMOD, you can also become a paid subscriber to our Twitch channel! For $4.99/month, you get a completely ad-free experience on our channel and a special subscriber icon and custom twitch emoticons next to your name in the chat.
Monday (5/6) @ 9:30pm EST – The Grind w/ Dan: World of Warcraft – The Journey Begins Again! (Night 9)
Monday (5/6) @ 11:59pm EST – Late Night w/ Nikon: Team Fortress 2 w/ Blackliteattack
Tuesday (5/7) @ 1:00pm EST – Tim's Tuesday Tomfoolery: Neverwinter MMO
Tuesday (5/7) @ 11:59pm EST– We are KBMOD AMA w/ APLFisher, Dan and Blackliteattack
Wednesday (5/8) @ 9:30pm EST – The Bearded Gamer w/ Hex: Torchlight II Mods
Thursday (5/9) @ 9:00pm EST – The Church of Chezzus: Black Ops 2 w/ KBMOD Crew
Thursday (5/9) @ 11:59pm EST – APLFisher Presents Scary Games and Shit
Friday (5/10) @ 11:59pm EST– The Midnight Emulation Station: Baseball 2020/Ocarina of Time
Saturday (5/11) @ 11:00am EST – AjayLikes: Alice: Madness Returns (Day 1)
Sunday (5/12) @ 10am EST – The Sunday Constitutional w/ Dan: Arkham Asylum (Day 3)
Sunday (5/12) @ 10pm EST – KBMOD Podcast Episode 92 LIVE