Editorial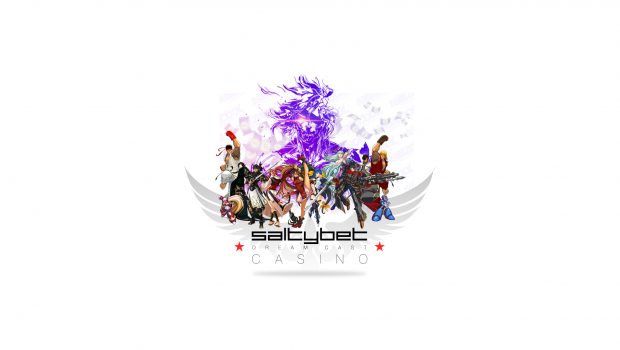 Published on August 12th, 2013 | by Jonathan Beck
0
SaltyBet: A Beginner's Guide
What would happen if you took MUGEN (an open source fighting game engine) then loaded it up with 1300+ characters and let a PC fight random battles against itself 24/7? What if you then put that PC on a live stream, and let your viewers bet fictional money on each match? The answer is saltybet.com, a 24/7 live stream on Twitch. The outcome of this insanity is absurd, enthralling, and just a little bit genius.
If you're uninitiated, the premise is simple. When you sign up for an account you're given 400 SaltyBucks, and you start placing bets on completely randomized matches that can feature anyone from Mortal Kombat's Scorpion, to Omega Tom Hanks. If you crap out, you're given a small amount of money back, and you work your way out of the "salt mines" and back up the ranks. You're going to crap out too, because the prospect of betting it all on Super Saiyan 5 Vegeta is just too tempting.
What's most interesting though, is the unofficial strategies the community seems to have formulated, and they're all absurd and often contradict one another: always bet on MSPAINT, always bet on waifu, never bet on Dragonball Z (except when you should), never bet against SNK. You learn quickly, and if you can wade through the often over the top chat, you'll glean little bits of information about which characters are sure things, and which are sleepers that can upset a match, and bring in a big pay day. If you're really interested, you can become part of the Salty Illuminati by subscribing to the channel. Then you'll have a constant bank of $666.00 to bet with, and you get access to the stat charts for how often characters win, and against whom.
The site is still relatively new, though there are rarely less than 3,000 viewers at any given time. When there are real events happening like EVO, the MUGEN goes away and you can bet your fake dollars on real players. More features are planned, and you can even suggest characters to add to the roster for automated fights. I'm looking forward to seeing Based God in the lineup at some point. If you haven't already checked it out, you should right now, and then join us in the KBMOD IRC channel, where we're usually chatting about whatever match is happening, among other things. Just never, ever bet on Dragonball Z. Seriously it isn't going to pay out like you'd expect.
Image compliments of JaySilverMusiQ