Featured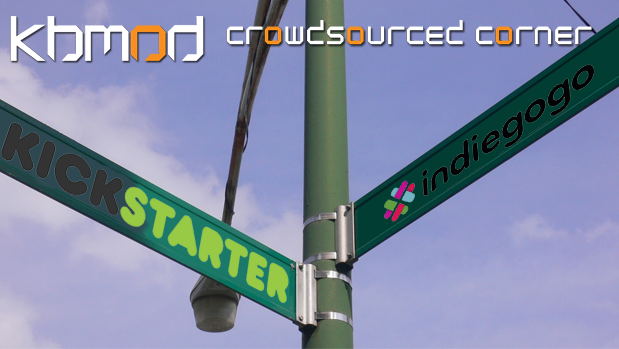 Published on September 5th, 2013 | by Jonathan Beck
0
Crowdsourced Corner: August 2013
Being the resident Kickstarter junkie here at KBMOD, I spend a fair bit of time perusing projects in their video game section. I occasionally glance through any gaming entries over at IndieGoGo as well so I thought we'd take a look at promising games from both sites. I'll be posting these every two or three weeks, as projects end and new ones begin. In future updates, we'll look back to see which projects succeeded or failed, and which new ones you should look forward to.
This week we've got five interesting projects from Kickstarter:
How many times have you wondered "Who would win in a fight? Abraham Lincoln or Ghandi?" Headrush Games wants to find out with their digital card game. Mixing super powers, science fiction and historical figures, you duke it out similarly to Magic the Gathering. While they're off to a slow start, they do have a prototype that's at 80% completion, which is more than a lot of KS projects can say.
What started off as a Starcraft 2 mod is now moving forward with Blizzard's blessing as a mod that somehow won't require a Starcraft purchase. It's goal it to be a free to play Sci-fi MMO that will be available on Battle.net and will feature an entirely original story based after the events of Starcraft II: Wings of Liberty. The models and art work they've got on their Kickstarter page are very impressive and they're close to their goal with only a few days to go.
Mighty No. 9 – Funding Goal: $900,000
You've probably already heard about this one various places online and it has already crushed its original goal of $900,000. Apparently when Keiji Inafune (the original creator of Mega Man) says he wants to make a spiritual Mega Man successor, people listen. Inafune broke away from Capcom in 2011 and started his own company. Now he and his team want to bring classic Japanese side scrolling to modern platforms. This is absolutely something you should be backing.
Likely the strangest game in this edition of Crowdsourced Corner, Octopus City Blues is a retro adventure game that reminds me a bit of Toe Jam & Earl. The graphic style screams Sega Genesis, and the story is totally off the wall. They've already hit their goal of $7,000, but the stretch goals they've outlined could really flesh out the game. Definite one to keep your eye on.
If you were a fan of the Advance Wars series for Gameboy, you're going to want to pay attention to this. Enhanced Wars takes the same basic principles and brings them to the big screen on your PC. With 3 weeks and around $40,000 to go, it could go either way at this point. The great thing is if you're unsure they're providing a multiplayer demo so you can try before you buy in.
So that's it for this first installment, in a few weeks we'll look back at these projects and see who survived, and who didn't make the cut. Tweet me @hexidecimal, email us or leave a comment below with info on new projects, projects you've backed or any other feedback.  See you next time!