Build Guides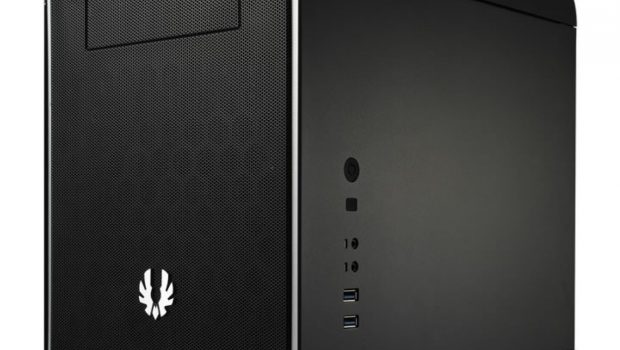 Published on December 18th, 2013 | by Jonathan Beck
5
Build Blowout 2013 – Hexidecimal
Welcome to the 2013 Year End Build Blowout. These are builds that several of the KBMOD staff would build, given no real restriction on price. There will hopefully be several of these posts before the years end to give you an idea of what we're all secretly pining for.
When I started thinking about what I would build without any real restriction on price or sanity my first instinct was to just go nuts. Load up a full tower with as many GPUs and SSDs as I could and throw sense out the window. Then I remembered I currently have a very capable full tower. While it might be fun to cram it full of parts it isn't really what I need right now.
After the LAN this year I realized how much of a hassle my current system is to move around. If I was building something right now, I'd want to go MicroATX. Something tiny but still very powerful. You have to make a few sacrifices when you do this, but you can still squeeze a lot of kit in a BitFenix Prodigy case. Instead of opting for a smaller SSD and a large magnetic storage drive, I decided on a middle ground of a 500GB Samsung Evo 840. Since SLI is nearly out of the question in a case this size, the 780 Ti will fit the bill nicely for graphical horsepower, and a 4770k for buttery smooth live streaming.
The one part that is probably a bit of overkill is the sound card. I went with the Asus Xonar Essence STX because I've always wanted to put that card in a build. The price tag currently prohibits me from putting it in my main rig, but if I don't have to care about price, then why not?
I also thought about doing a monitor overhaul and replacing every monitor I currently use with a 27″ 1080p Ben-Q gaming monitor, but honestly that isn't something I'll ever be able to do. Plus, until there is a capture card that easily supports 120hz I'm not going to swap monitors unless one of mine dies. I'd also just hang on to my current keyboard and mouse because they're relatively new. So there you have it, this is what I'd build today if I didn't have to worry about the price tag:
Part list permalink: http://pcpartpicker.com/p/2jQzq
CPU: Intel Core i7-4770K ($329.98 @ Outlet PC)
CPU Cooler: Corsair H80i Liquid CPU Cooler ($91.98 @ Amazon)
Motherboard: ASUS Maximus VI Gene Micro ATX LGA1150 ($199.98 @ Outlet PC)
Memory: Corsair Dominator Platinum 16GB (2 x 8GB) DDR3-2133 ($269.99 @ Newegg)
Storage: Samsung 840 EVO 500GB 2.5″ Solid State Disk ($301.99 @ B&H)
Video Card: EVGA GeForce GTX 780Ti 3GB ($739.99 @ Newegg)
Sound Card: Asus Xonar Essence STX 24-bit 192 Khz Sound Card ($166.72 @ B&H)
Case: BitFenix Prodigy M Midnight MicroATX Mini Tower Case ($89.99 @ Microcenter)
Power Supply: Corsair Professional 850W 80+ Gold Certified Semi-Modular ATX Power Supply ($149.99 @ TigerDirect)
Total: $2343.70