Featured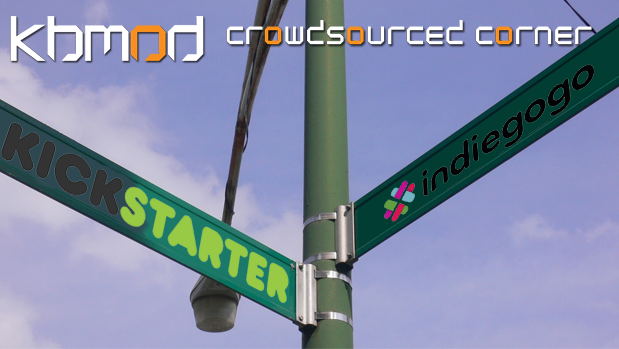 Published on December 3rd, 2013 | by Jonathan Beck
1
Crowdsourced Corner: December 2013
After missing last month due to our Extra Life extravaganza, we're back with a new batch of games for your crowdsourcing consideration. This month we'll also take a look at a couple of games on Steam's Greenlight platform, but first let us see what happened with our October entries.
The Winners
No real surprise here as it was already at the initial goal when we took a look in October, but they crushed their original $27,000 goal and ended up with nearly $650,000 in funding. This ensures several additional platforms, online play, expanded areas, extra content and a complete OST remix album.
The first person FTL game you've been waiting for squeaked over their goal of 40k. You can look forward to teaming up with a group of buddies and running your starship crew next summer.
This one just barely made their funding goal, closing out their campaign at a little more than 22k and I'm really glad they made it. A tactical RPG in a modern setting like ComiCon has too much potential for hilarity to go unmade. We'll be keeping an eye on this one for future updates.
Having the loftiest goal of our October round up, The Phoenix Project managed to more than double their initial asking goal of $320,000. As I mentioned then, I'm not surprised to see this campaign finished on such a high note. The fans of City of Heroes and Paragon City are fiercely passionate. It wasn't really a matter of if they'd hit their goal, it was more a matter of when. Hopefully the additional funding will let their completely volunteer team work quickly and we'll start seeing results soon.
The Losers
Is anyone even surprised this didn't meet it's goal? I'm mostly just thankful.
This Month's Contenders
Wild Season – Funding Goal: Approximately $37,000
Wild Season aims to be a modern mix of Harvest Moon & Animal Crossing style games. If you're familiar with these games, the formula remains familiar. Turn your dumpy little farm into a beacon of harvesting hope. All the corn you can grow, along with complex relationships, festivals and more. It's also on Greenlight, so if you decide to back this one, make sure you give it a vote there as well.
You know what a lot of people apparently want to make games about? Farming. Festival of Magic takes a different approach than Wild Season however, by fusing their harvesting mechanic with traditional JRPG combat. While they're still a good ways from their ambitious goal of $250,000 dollars, they've also got 18 days left in their campaign. It also sports a really great art style. If you're a little uncertain on this one, it may offer some comfort to know they've already made their way through the Greenlight process, so the folks at Valve must think it's got a chance. Definitely take the time to watch the video above.
What's this? A point and click adventure game on Kickstarter? I can't believe it! Set 50 years in the future, and with a cyberpunk story inspired by Sega CD's Snatcher, ROM is already pretty close to hitting it's goal. It doesn't hurt that they've got the creative mind behind the excellent Chrono Jigga mashup album doing their soundtrack. The dev team also seems to be very adamant about the fact that they have LGBT characters in their game. I'm a bit more interested in the awesome soundtrack and the retro art style personally. They've also got an ongoing Greenlight campaign for you to check out, so make sure you give them a vote there as well.
I'd be lying if I said this was here for any other reason than to rustle Bob's jimmies. The gentlemen behind this game have a very long track record of making train simulation games. If they meet their goal, maybe Lil' B will finally find that high resolution texture he's been looking for at Extra-Life for the past couple of years.
Reset – Funding Goal: Approximately $90,000
If you've been reading KBMOD for a while, you'll know we have no shortage of love for Reset. We've written about it, we've talked about it on our podcast, we've watched their trailers more times than we should probably admit. It's good to see they're finally pursuing the funding the get the game in consumer hands as fast as possible. Their goal is certainly lofty at nearly 90k, and they only have about 3 weeks left to hit it. However, since they've chosen to use Indiegogo as their platform, no matter how much they raise they'll get the final result to continue working on the game. Reset is absolutely something to keep an eye on.
Greenlight Spotlight
This month, in addition to games you should be throwing money at to get made, we'll also take a look at a couple of games you should just help out by giving them a vote on Greenlight.
You might remember we had Rob Maher from the development team of Rex Rocket on The Bearded Gamer a little while back. Rex Rocket is a Kickstarter success story still looking to make it's way onto Steam through the Greenlight process. It's Cave Story meets Mega Man, and we had a lot of fun playing an early build on my show. Definitely check out the trailer and give them a positive vote. It's a game that needs to be on Steam.
This game has been making the rounds online as it's a rather unique concept. It follows a character lost inside the RAM of your PC after he's died. Trying to survive just a little longer he explorers a world that's being overwritten and lost forever, trying to hold on as long as possible. The trailer is dark and haunting and the concept is interesting enough that I need to play this game. Make sure to take a look at the trailer above.
That's it for this month! Next time we'll take a look back and see which of these projects was successful, and which were not. Have a Kickstarter project you'd like to see featured? You can always email us or find me on twitter @Hexidecimal. Did you back one of the games seen here? Let us know if you picked a winner in the comments!
As a reminder, IndieGoGo projects do not function the same way Kickstarter projects do. While a Kickstarter is only charged to your account in the event it hits the originally set funding goal, IndieGoGo projects are given any of the money raised, whether they hit their goal or not. Be careful before you click that backer button.