Featured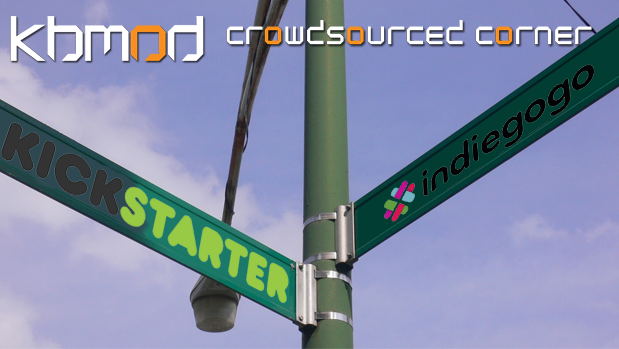 Published on January 14th, 2014 | by Jonathan Beck
2
Crowdsourced Corner: January 2014
It's now officially 2014 and we're back with the new year's first round of crowdfunding projects that are worth your attention. We've got some interesting games on tap this month, but as always, let's take a look back and see who succeeded and who didn't make the cut from last month's spotlight.
The Winners
Wild Season skated just over their goal of £22,500 moon dollars and is still allowing you to preorder and back the game via their PayPal account. They've also confirmed versions for PC, OS X, Linux, iOS and Android with the additional funding secured. Happy to see a new Harvest Moon type experience is about to take several platforms by storm.
ROM also just tiptoed over their initial funding goal, and have confirmed PC, OS X, iOS and Android versions of the game. If you were looking forward to cyberpunk point and click adventure goodness, you can breathe easy.
Everyone make sure you send Bob a tweet and let him know his fears were all for naught. Trainz sailed through it's initial goal and pulled into the station at a little over $190,000 dollars. Lil' B might find his high resolution textures at last.
Reset – Funding Semi-Successful!
While Reset fell short of its $90,000 dollar goal, the advantage of Indiegogo is it allowed the developers to collect all the backing they had secured. They only managed to raise $71,000, but that tidy sum should allow development on Reset to move forward, just not as quickly as we might have hoped.
The Losers
The folks behind Festival of Magic actually took it upon themselves to cancel their Kickstarter campaign. However, if you were interested in the game fear not. They plan to relaunch their crowdfunding efforts in February. The reason for the cancellation is cited as poor timing on their part. With the newest generation of consoles launching, along with holiday shopping abound during their Kickstarter, they've decided to regroup and give it another go later this year. We wish them the best of luck in their efforts!
This Month's Contenders
Otherworld – Funding Goal: $1,650
Think Super Mario 64 platforming in first person, meets the world of Tron, and designed with native Oculus Rift support in mind. Have I got your attention yet? With a very modest goal of $1650, I have a hard time believing that the developer won't be able to secure funds, but stranger things have happened. If nothing else its a very interesting exploration in VR first person platforming.
I know, I know.  A 2D side scrolling platformer searching for funding on Kickstarter? Try to keep your shock and surprise to a minimum. While these projects seem to be the new craze for small developers, they happen to fall into my favorite style of game. Also, the main protagonist is something the developers are calling a slugcat, so points for originality there. If you decide the game is something you want to toss your hard earned dollars at, make sure to give them a vote on Greenlight so you can add it to your ever growing Steam library.
While Xenofactions isn't a PC game, it is a rather interesting looking board game. Every once in a while you might want to interact with other humans face to face, not via Skype or our fabled Mumble server. In the event this happens, what better way to do it than a survival horror based game set in an abandoned space station that holds the key to saving one of a number of races from obliteration. $10,000 is a pretty modest goal for a physical product at this scale, so make sure to give this one a good look.
Default Dan – Funding Goal: $8,000
Take everything you know about Super Mario style platforming and throw it out the window. "Power-ups" are actually your worst nightmare. Coins are going to blow you to smithereens. "Enemies" are going to help shuffle you through the level and that spike pit is actually a spring pad. It's a pretty interesting take on the classic platformer, and it's also included because it could make for excellent speed runs. $8,000 is a small price to pay for a game that could become an Awesome Games Done Quick staple.
That's it for this month! Next time we'll take a look back and see which of these projects was successful, and which were not. Have a Kickstarter project you'd like to see featured? You can always email us or find me on twitter @Hexidecimal. Did you back one of the games seen here? Let us know if you picked a winner in the comments!
As a reminder, IndieGoGo projects do not function the same way Kickstarter projects do. While a Kickstarter is only charged to your account in the event it hits the originally set funding goal, IndieGoGo projects are given any of the money raised, whether they hit their goal or not. Be careful before you click that backer button.