Business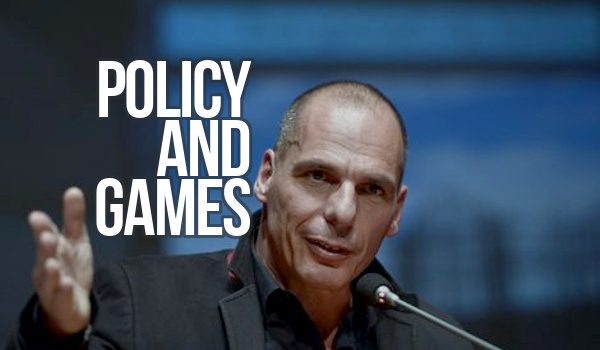 Published on January 27th, 2015 | by ryankapsar
2
Policy and Games: Valve Economist Became a Finance Minister
Policy and Games is a look at tech policy and the gaming world.  The views expressed in these articles are those of the author and do not necessarily reflect the views of KBMOD or any of its contributors.
Valve is one of the most innovative companies in the world. It's currently being included in management books about how to develop a customer-centric organization. Valve staffs projects by requiring any new idea to get support of other staff members. The project's originator must show that it will either improve Valve's customers' satisfaction or will be in the customer's best interests.
One of the most important features of Valve's most popular games is the ability to trade in-game items. To gain a better understanding of how these micro gaming economies were developing, Valve hired an economist to analyze the data. In my mind, this really helped create some credibility around what was happening in games with regard to in-game trading and exchanging in-game items for real money. Valve wanted to make sure that these items remained balanced and wouldn't negatively impact the communities that had sprung up around the games.
For an economist, using video games to conduct economic analysis is a gold mine. In most economies, when leaders pull a policy lever (like lowering taxes or giving more tax refunds), they have no idea how their decisions will impact their citizens or the world. The benefit for experimenting in a video game is that rule-makers can test the effects of policies in a way that is isolated to certain servers, or to individial players, or even just to certain items. They can even undo those changes after they've been implemented. They can develop a learning economy, which is extremely powerful. Additionally, in a real economy, analysts don't have access to all the data, and even if they did, all the data in the world would be completely overwhelming to manage. In a video game, an analyst could have access to nearly every bit of data they would ever want, as well as instantaneous feedback on how the market responds to changes. Through this data, it's possible to map an entire economy — beginning down at the micro level, up through meso (a server), and even up to the macro level — across the entire game and over time. It's possible to learn a great deal about how an economy can function.
Why does any of this matter? Because that Valve Economist just became the Finance Minister for Greece under the new political regime that was voted into office yesterday. Assuming this happens, I believe that we might begin to see a few positive results. First, more companies will emulate Valve in hiring economists to help manage, or at least understand, their virtual economies. For instance, consider how Blizzard famously screwed up their auction house in Diablo III so much that they eventually shut it down. With the help of an on-staff economist, they could avoid such PR disasters. With an economist involved, companies would see improvements in both the trading systems and the items that can be traded (cooler hats), and they would also build better tools for managing real money and in-game "currencies" in a way that promotes value for the player rather than non-value adding micro-transactions (from the player's perspective, that is). Next, businesses and universities will begin to take a different look at how Valve are managing their virtual economies and their business in general. Finally, the study of video game economics will be given instant credibility, and it is likely that Yanis Varoufakis will be using much of what he learned working with Valve to help fix Greece's economy. I'll be watching this closely to see how well his policy recommendations turn into positive changes for Greece and her people.