News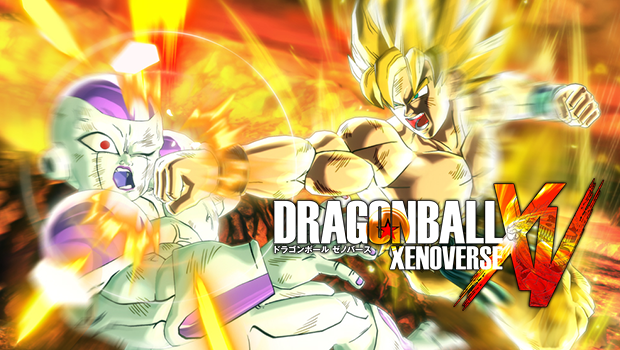 Published on February 6th, 2015 | by AjayLikesGaming
13
Dragon Ball Xenoverse – Preview & PC Port News
Dragon Ball has had its fair share of games over the years – ranging from the fantastic Budokai 3 to the rather terrible Ultimate Tenkaichi. Despite its popularity, the franchise has never found its way onto the PC platform (bar the rather short-lived MMO, Dragon Ball Online).
With the success of other anime-fighters such as Naruto Shippuden: Ultimate Ninja Storm Revolution on the platform as of late, it seems Bandai Namco have finally noticed the potential of the PC market.
With fan-favourite developer, Dimps (Street Fighter IV), at the helm, Dragon Ball Xenoverse will be making its way to PC alongside its console counterparts on February 27th.
https://www.youtube.com/watch?v=dQ98gH36nLI
Those afraid of yet another slog through the game's well-known plot are in for a treat. Players begin the game by creating their own custom character to tackle this rather unique campaign.
Character creation allows for players to pick from five different races – Earthlings, Saiyans, Majins, Namekians, and the 'Freeza Clan'. Each race's appearance can be customised extensively to create an entirely unique character for play. Moreover, a huge amount of costumes can be unlocked throughout the game to truly create your ideal avatar.
Once your character is created, you are thrust into the game's hub world, Toki Toki City (or Timetropolis), where you learn you have been summoned by Trunks to help fix a problem with time itself – someone is altering history for the worse!
And so begins your journey through the iconic story of Dragon Ball – except this time, things are a little different. You'll find yourself encountering many of the famous moments in the series going horribly wrong, and it's your job to put things right.
From the Saiyan arc, right through to the recent events of Battle of Gods, your custom character will take the opportunity to aid the Z fighters in defeating their opponents, while also tracking down the presumed cause of the time warp – Towa, Mira and Demigra – as part of the game's overarching narrative.
Told through a number of in-game cutscenes and animated material from long-time series animator, Tadayoshi Yamamuro, the game's plot is sure to be a real treat.
With anime-fighters, fans' biggest concerns generally lie in whether the game will be a casual simulation of the series or, a true fighter with genuine depth.
Fortunately, it appears Xenoverse's gameplay is very much the latter, and with Dimps at the helm, this shouldn't be all too surprising.
Heavy, light, jump and dash attacks are the basic moves that can be used alongside ki blasts to chain together some seriously impressive combos. Jump attacks can be used to cross-up your opponents, while learning the many cancels allows for some incredibly deadly play that will leave even the most experienced players in the dust.
Through these impressive combos (and blocking), players can build their special meter to gain access to the series' most iconic moves in a form similar to that of the 'Ultra moves' found in Street Fighter IV. Super-Kamehameha, Makankosappo, and Final Flash are just a few of the special attacks that players can pull off in their time with the game.
Outside of matches, players will be spending a great deal of time exploring Toki Toki City, which acts as the game's hub world. The MMO inspirations don't end there, however. New movesets and ultimates can be purchased and unlocked through leveling in the many side missions that the game offers.
For a more comprehensive look at the gameplay, I highly suggest reading this breakdown of the game's mechanics.
On the PC side of things, expectations were exceptionally low. After an early interview with Bandai Namco's Community Manager, talk of parity with consoles left an exceptionally sour taste in fans' mouths. Many theorised a dreaded 30fps lock, in line with the recent Naruto games, with little hope of a fix.
After the game released in Japan just yesterday, it was confirmed that every console version of the game ran at 30fps, with only the next gen versions granted a 1080p resolution upgrade. Things looked bleak, indeed.
Fortunately, in a surprise turn of events, Bandai Namco announced during a recent livestream that the PC version would, in fact, run at 60fps. The company went on to confirm that resolutions of up to 4K would be supported and, although NVIDIA 3D Vision would not be officially supported, it works as intended. Lastly, it was confirmed that keyboard and mouse support is available, though a controller is heavily recommended for the best experience.
While it's impossible to know whether these claims are valid until the game's release, it does appear as though Dimps will be delivering a rather fine PC port.
Dragon Ball Xenoverse is the first game in many years to truly ignite such a strong interest from the fan base. After many dreadful iterations from developer, Spike, it's wonderful to see Dimps make their return in what appears to be a very strong fashion.
Should the gameplay feel as in-depth as it looks on paper, this may be another title to add to the list of 'greats' next to Budokai 3 and Super Dragon Ball Z.
Once again, the game will be available from February 27th on Steam, PS4, PS3, Xbox One, and Xbox 360.
Let us know how you feel about the first Dragon Ball game coming to PC in the comment section below!