Editorial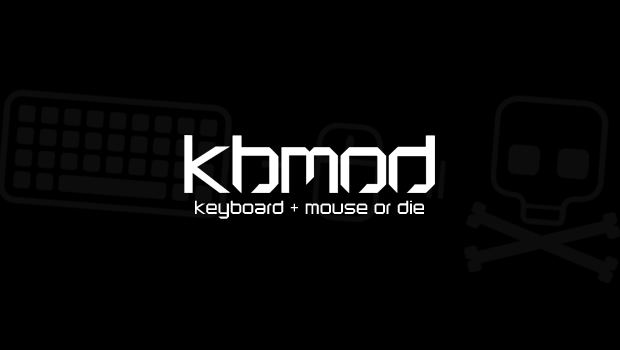 Published on March 17th, 2015 | by ryankapsar
2
Policy and Games: NVIDIA's Questionable Strategy
Policy and Games is a look at tech policy and the gaming world.  The views expressed in these articles are those of the author and do not necessarily reflect the views of KBMOD or any of its contributors.
At GDC2015, the initial NVIDIA keynote left many industry observers a bit confused – for all intents and purposes, it seemed as if they had ignored their core business in failing to announce a new GPU. Instead, the focus laid squarely upon NVIDIA's new Shield, a Smart-TV/gaming console bid in the war for your living room. At $199, the Shield boasts all of your favorite Smart-TV features (Netflix/Hulu/Google Play among others), and its own development platform for rich console-like gaming. Naturally this platform provided NVIDIA with the opportunity to officially launch their previously announced GRID game-streaming service, which just so happens to work hand-in-hand with the Shield.
Reactions to both were mixed – one has to wonder about the likelihood of developers devoting time already split between PC (Windows and Linux), XBOX One, and PS4 (all thankfully on a unified X86 platform) to the Shield. GRID on the other hand immediately fell under fire due to bandwidth requirements (5-10Mbps for 720P, 30Mbps for 1080P), and gameplay experience expectations (720P/30FPS for basic, 1080P/60FPS for premium).
Later, Jen-Hsun Huang would propose to "save GDC" at the request of Tim Sweeny in announcing the new Titan X at the EPIC Games keynote. We'll call it 2.5 new product announcements.
In the wake of these announcements (at least prior to the Titan X announcement), it seemed as if NVIDIA had become bored with the desktop/workstation graphics market and had decided to make major commitments into other areas. Historically NVIDIA has refused to rest upon their laurels, and at this particular juncture, their only competition in the high performance graphics space, AMD, is far behind in process, power consumption, and most importantly, volume. Over the last year, AMD has seen their market share of PC gaming GPUs decline from close to 40% to 24%, which means that NVIDIA holds the lion's share of the market. With this level of market share, NVIDIA is fast-approaching market saturation. As with any company, NVIDIA's goal is to continue growth. For this to happen, NVIDIA needs to move into technologically adjacent markets, which in this case means mobile, tablets, and of course, consoles.  Due to licensing by Intel and AMD, NVIDIA cannot use x86 architecture, therefore NVIDIA has to licence the ARM processor architecture. This means that the Shield console can't be on the same architecture as Xbox and Playstation, which will limit the capabilities and market for the console.
More interestingly, it seems that AMD is planning to cede even more of the PC GPU market to NVIDIA, according to a report by The Fool. They are shifting their focus away from consumer PCs towards Enterprise, Embedded and Semi-Custom solutions like those found in the Xbox One and Playstation 4. That portion of their business accounted for 43% of revenue. While they argue that there is space for growth in the overall GPU market, AMD does not appear to believe it to be in the high-end GPU market. AMD plans to focus on the highly lucrative notebook market segment for GPU growth, because in the full GPU market, Intel owns 71.4% with their integrated HD Graphics, dominating both NVIDIA and AMD. This likely means that AMD will be focusing on their APU products rather than standalone GPUs. Furthermore, with Intel developing higher and higher quality System on a Chip (SoC) based GPUs, it could mean that Intel intends to disrupt both AMD and NVIDIA by introducing low end GPUs that can compete with older generations of AMD and NVIDIA's GPUs. We're already seeing a bit of this, with Intel Iris Pro solutions capable of comfortably running popular titles like Starcraft 2, League of Legends and DotA 2.
All of this points towards a shift in the non-enthusiast / non-workstation market towards single solution chips with an integrated CPU and GPU for many applications. This creates something of a problem for NVIDIA as they are not able to design for x86 and they use a different GPU architecture than both Intel and AMD. For applications beyond gaming this could become problematic for NVIDIA. AMD and Intel use Open Compute Language (OpenCL) for accessing specific components of the GPU converting the GPU into a parallel processor. Nvidia uses their own language, CUDA, which is not compatible with OpenCL. With Direct X12's plan to eliminate as much of that difference as possible, there will be less need for developers to learn CUDA, so developers will naturally gravitate towards developing in OpenCL.
NVIDIA's announcement of Shield and GRID may help prevent the shift towards OpenCL from completely happening. Since it's clear that GRID will have both CPUs and GPUs and if NVIDIA uses the new Tegra (even though it's ARM based), NVIDIA will be creating artificial demand for their chips. Nvidia is also creating a space where it will be very beneficial to be working in the CUDA language ecosystem rather than OpenCL,
There's one final space that NVIDIA's announcement impacts: manufacturing. A new fab costs over $3 billion and a single piece of equipment can cost between $1 – $30 million. Because of this high cost, manufacturing capacity is at a premium and is devoted more and more towards the largest customers over the smaller ones. You might be surprised to learn that there are only 4 manufacturers in the world for logic based chips: Intel, Taiwan Semiconductor Manufacturing Company (TSMC), Global Foundries (formerly AMD's fabs), and Samsung. Of these, only two design their own chips: Intel and Samsung. Both Intel and Samsung satisfy their own supply chain, and then sell their excess capacity to their competitors while GF and TSMC sell all their capacity to their customers. This means that NVIDIA, AMD and Qualcomm are competing for space within TSMC, while GF is still mostly AMD centric. Another huge player in this global capacity game, Apple Inc. uses both TSMC and Samsung to satisfy demand for their products. If NVIDIA only focused on the PC based GPU market their bargaining power for this capacity, and further expansion would be very weak. Committing to a larger volume of products and chips will allow them to negotiate better prices and more fab time from TSMC.
Furthermore, this works to the benefit of both TSMC and NVIDIA as TSMC is struggling to manufacture at 14nm. TSMC's inability to manufacture on 14nm increases the demand for older technology nodes, like 20nm and 28nm, and means that NVIDIA hasn't been able to shrink their architecture size for their chips, giving Intel an advantage across their product portfolio. It is likely that the next generation of high end GPU will need to be on the smaller architecture size, so a larger product base will ensure enough demand for 14nm technology node in TSMC's fabs.
From a gamer's perspective, most of the products announced aren't very good. Unfortunately, even for a broader set of consumers, these products are unlikely to hit the right needs. Instead of these initiatives being something to do because NVIDIA is bored, the company is trying to find the right place to move as the market continues to evolve. With the release of the Titan X, it's clear NVIDIA is committed to high end PC gaming, but is also looking to move its dominance into other markets.