Published on May 14th, 2015 | by Jonathan Beck
Hands On: A Hat in Time
A Hat in Time started life as a modest, yet hopeful Kickstarter campaign; aiming to raise $30,000 to revive the "collect-a-thon" platformers of the Nintendo 64 era. By the time their campaign had ended, developers, Gears for Breakfast, had laid claim to nearly 10 times their original goal. Promising an expanded world, new game modes, and music scored by Grant Kirkhope (Banjo-Kazooie).
While their initial date of February 2014 has long since past, beta builds have gone out to backers, and they were kind enough to send some hands-on codes our way.  From an initial look, this early build has renewed my excitement for the game, and left me anxious for a full release.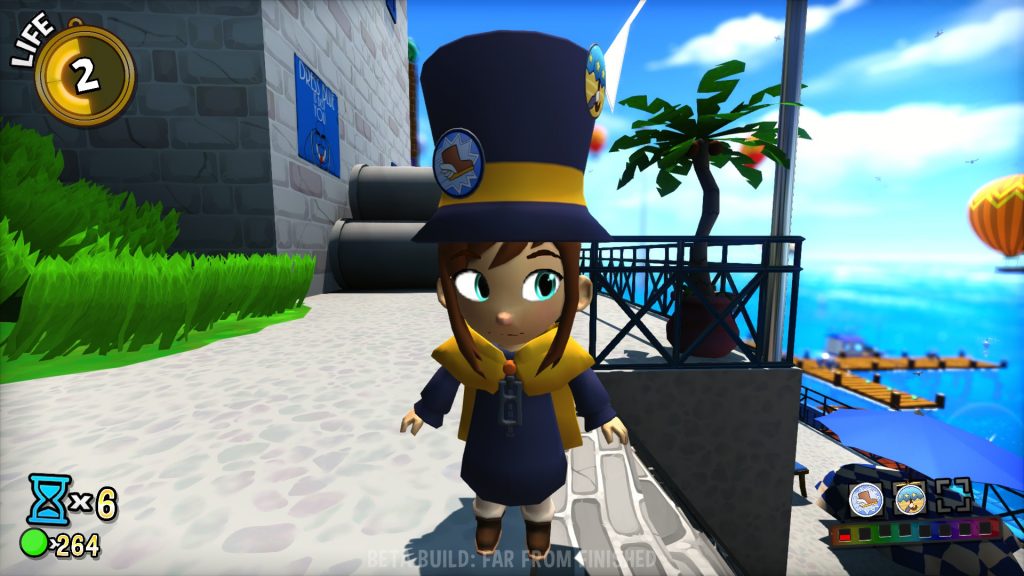 For a beta build, there's plenty to dive into; I've run through many of the levels, which are accessed from Hat Kid's spaceship hub, and each has you trying to reclaim a piece of "time fuel" that will let Hat Kid travel home. This hub world has a distinct Super Mario Galaxy feel to it. As you progress through levels, new areas of the ship open up with your retrieved time fuel, and give you access to different worlds. It's a nice way to keep the player's feel of exploration in tact, even outside of the main levels.
Further drawing from the "collect-a-thon" pedigree, controls this tight and responsive are sometimes hard to come by, even from the largest developers. Wall jumping and quick pivot movements are all wonderfully precise. You'll supplement the starting jumps and dashes by collecting ability badges that do things like double jump, or jump and glide short distances.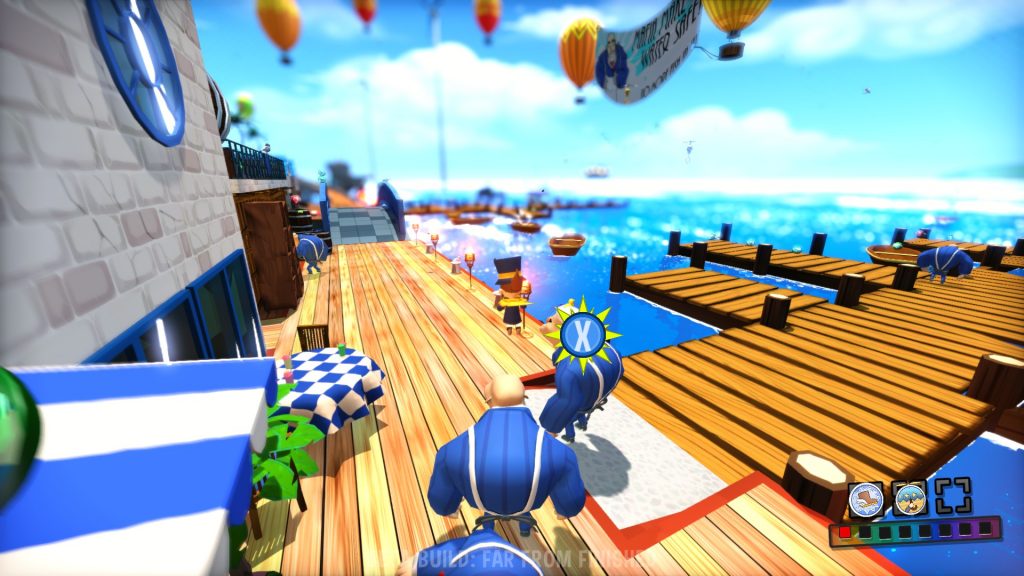 As much as I love platformers, what initially drew me to A Hat in Time was the art style. It evokes The Legend of Zelda: The Wind Waker in all the best ways. The worlds are bright, cheerful and detailed, without being overly dense. The character style is so close – Hat Kid could be Link's sister. That's not to say the world isn't unique; you're not going to find fairies and master swords, but you are going to hit gangsters with umbrellas!
The beta shows a lot of promise for things to come. If you're looking for a platformer on PC, and you want to help a small dev outfit finish their game, you can buy into the beta right now at the Hat in Time website. There's already a lot to see, and there's plenty more to come. While this is most certainly still a beta, with some more polish, it could scratch the platformer itch that is often so present on PC. This is worth your time to check out.