Events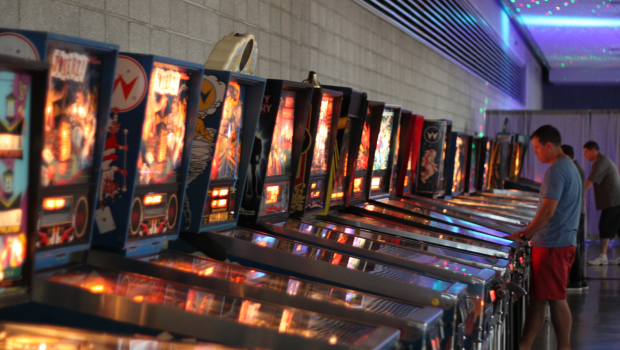 Published on August 3rd, 2015 | by Jonathan Beck
3
ReplayFX – Pittsburgh does Arcades
This past weekend, Pittsburgh was privy to ReplayFX, an arcade and pinball convention that packed more cabinets and tables into our convention center than you could possibly play in one day. I dragged our newest KBMOD Pittsburgher, NikonPunch, along with me to check it out and take some pictures.
The con had everything from classic '70s pinball machines through mid-2000s arcade cabinets. They also had an entire section dedicated to recent and retro consoles, and even a nifty old Tandy computer setup to mess with classic PC games. The woman who sold us tickets told Nikon it was the best $25.00 he'll ever spend to get in to the convention. She might have over sold that slightly, but the sheer number of arcade cabinets and pinball machines alone was worth the price of admission.
If you're in the Pittsburgh area and you're a fan of these types of games, I'd recommend checking it out next time they come around. There are few places you can find this much arcade nostalgia all gathered in one area. I'll be sure to stop by again next year and get my pinball fix.