Reviews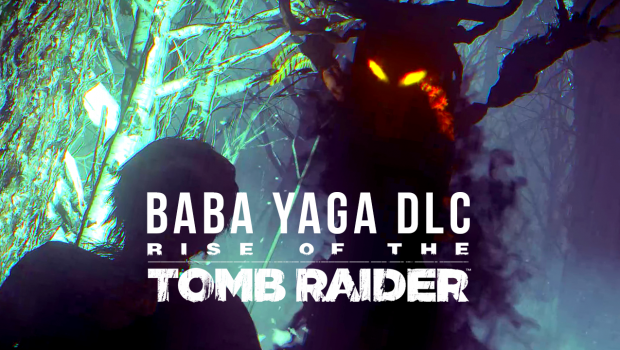 Published on January 29th, 2016 | by AjayLikesGaming
0
Review – Baba Yaga: The Temple of the Witch (Rise of the Tomb Raider DLC)
It's not often a 90 minute narrative expansion adds much to a game, but Rise of the Tomb Raider's Baba Yaga DLC introduces a refreshingly creepy tale steeped in Russian folklore. In addition to the main quest, Crystal Dynamics have designed a brand new tomb, alongside some psychedelic equipment.
Lara is tasked with investigating the disappearance of a local's grandfather, said to have been kidnapped by a mysterious witch that haunts the lands. Lara makes her way through a sinister forest, runs into nightmares right out of a fairy tale, and finishes up in a boss battle that exceeds anything found in the main game.
Outside of the unusual subject matter, the Baba Yaga DLC doesn't particularly add anything to the gameplay – but it certainly doesn't need to. While a time-wasting fetch quest mars the overall experience, the addition of one hell of a puzzle more than makes up for its shortcomings.
This brief, yet entertaining chapter is a welcome addition to an already excellent game.
Be sure to check out the full review!
Summary: This short, yet creepy trip into Russian folklore adds an interesting layer to the game.