News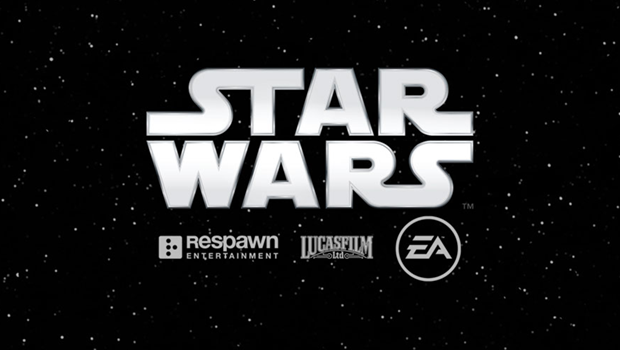 Published on May 4th, 2016 | by AjayLikesGaming
0
Respawn Entertainment prepares for Star Wars!
Following the release of DICE's Star Wars Battlefront, it seems EA are looking to make full use of their 10-year Star Wars video game license, announcing yet another upcoming game.
Announced via Respawn Entertainment's official blog, the Titanfall developers will be undertaking the task of bringing to life a third-person action adventure game set in the gargantuan Star Wars universe.
I am happy to announce our partnership with Electronic Arts and Lucasfilm to deliver a whole new adventure to the galaxy.­­
For me, just typing these words is surreal. I have been playing Star Wars games my whole life, now I get to make a Star Wars game.  On top of that, I get to do it at Respawn, a studio comprised of the most talented collection of game makers, creators, visionaries, and (most importantly) advocates for the player, that I have had the good fortune to work with.  And we, like you all, have no shortage of Star Wars passion.
The entire company erupted in cheers when it was announced that this would be our next endeavor.
But it's not all fun and games — we promise to pay respect to the Star Wars legacy at all times, a fact that will be constantly reinforced and honored as a central game design tenet.  Fans should expect the exemplary level of quality first established at Respawn with Titanfall, a game that epitomizes our studio's dedication to slick, larger-than-life action and fun, groundbreaking mechanics.  Moving forward, we couldn't ask for a better universe in which to continue this journey, and although I would love to share all of the exciting places we are going, we have the following piece of information to divulge with you all today:
We'll be making a third-person action/adventure game set in the Star Wars universe. 
This is the chance of a lifetime.

Despite Titanfall's impressive critical reviews, the game's lifespan fell rather short due to a number of missteps in pleasing the community — particularly on the PC platform. Following Battlefront's unfortunate launch, it'll be interesting to see whether Respawn Entertainment will be the first to deliver the level of quality and polish fans expect from a Star Wars title. With a brief mention that the company is hiring in all departments, it sure seems like they're taking steps to make this a reality.
Let us know what your hopes and expectations are following this announcement in the comment section below!