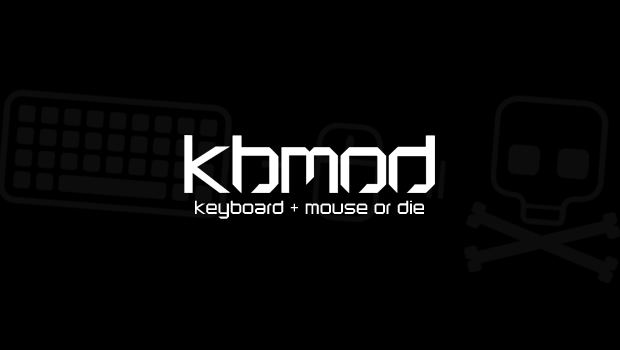 Published on June 27th, 2011 | by Dan
0
>The State of the KBMOD Union
>
Well here we are. About a month and a half has passed since Bob, Brandon and I first got the idea and the itch to do this. So far, I'd say it's gone well. We have almost 54,000 hits and I get a ton of feedback telling me that people really enjoy the site. The first game night went well, and we hope to have more. The guides have been our most popular posts and I am very glad that people have taken them to heart and its helped a lot of you. We also had our first big news break when John posted the TF2 Free Forever news last week. I have no real number (or way of finding out) of what site we were, but it was very close to second site on the web to have that news.
I'd like to highlight all our contributors, because I really couldn't do this alone.
First, the only one of us who isn't a youtuber, Bob, or
@bpost34
on twitter. Bob does all our back end stuff (YEA), as well as credits pictures and makes sure John's posts don't look like garbage. He paid for our hosting for the year and basically administrates everything as well as posting news. He, along with Brandon, planted the seeds for the idea of KBMOD.
Then we have Brandon,
@vol1tion
on twitter. Brandon helped me flesh out the idea (along with Bob) for the site, as well as format and what we'd cover. He writes articles, mostly on BF3 and does opinion pieces and guides.
John, or essinDEES, or Synwyn,
@johnsfatcock
on twitter is our PC build guide guru. He is also as close to an insider as we have in the actual industry. He's had information we can't post (yet!). He helps drive site traffic and is overall an awesome guy. He also invented our name.
Scott, or
@aplfisher
is one of the first people we brought in, due to his intelligent
youtube commentaries
and general PC gaming knowledge. Scott hasn't posted much due to his extreme Counter-strike: Source addiction (or work), but his posts have been great. You can also consider him a main part of driving site traffic and getting the word out. Scott and John compose the PR wing of KBMOD.
Next is our newest contributor Alex, or
@pvtj8ker
on twitter. Alex started with us to write a weekly humor/opinion column but has branched into an excellent contributor overall. He has done a great job picking up any slack and posting when others are unavailable. Probably the best writer on the site.
Last, is myself, Dan,
@infinitesadd
on twitter. I scour news sites for stories when I can at work and post them for your pleasure here. I didn't feel like there was a site I enjoyed that did PC gaming and only PC gaming. What we have created here has filled a void, i think. I truly hope you guys enjoy the effort we put forth here. We do it for the PC gaming community and our love for the community. We do it for love right now, because that's all it is for now. As it grows, you might see some changes to the site, due to necessity.
The future is a scary place, but I think we have a good base here. The community has always been the focus and the guides will keep coming. The gaming nights will connect people and provide great fun in the process. I've seen many more KBMOD or KBMD tags in games. So far I've seen us do everything I hoped we would. The response has been well beyond my imagination. We hope to have a store up soon, with KBMOD apparel. We also hope to get the community youtube channel going.
One big item that is in the future is doing a community
Child's Play
marathon. The specifics of this I haven't quite worked out yet, but we could really do some good through this for a great charity.
Thank you all and stick with us while we grow with you. We appreciate every time you guys comment on an article or tweet us anything. This isn't possible without the readers.
Thank you and remember: Keyboard + Mouse or Die!