Build Guides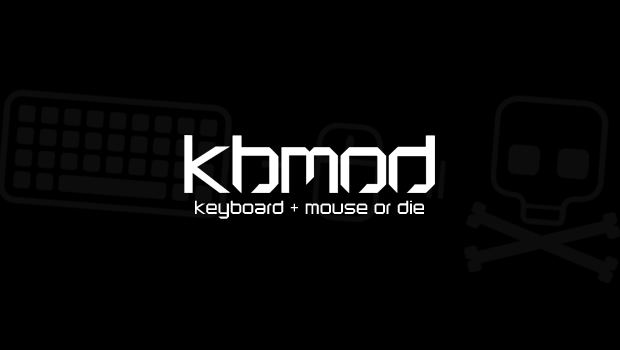 Published on August 1st, 2011 | by Brandon
23
>Battlefield 3 PC Build Guide
>Yesterday, I put a commentary up on my YouTube channel detailing a few different custom PC builds for those of you who are looking at upgrading or building a new PC in preparation for Battlefield 3 or other upcoming games. You can check out the video below for details on each build and why I chose what I did, or just scroll down to see the builds themselves. Click the PCPartPicker links to see the individual part prices, as well as total build prices.
I encourage discussion about these builds in the comments, but
keep it civil
. If I see any flaming or personal attacks, I'll just turn comments off.
CPU: AMD Phenom II X4 955 Black 3.2GHz Quad-Core Processor
Motherboard: Gigabyte GA-990XA-UD3 ATX AM3+ Motherboard
Memory: G.Skill Ripjaws Series 4GB (2 x 2GB) DDR3-1600 Memory
Hard Drive: Western Digital Caviar Black 750GB 3.5″ 7200RPM Internal Hard Drive
Video Card: XFX Radeon HD 6870 1GB Video Card
Case: Cooler Master HAF 912 ATX Mid Tower Case
Power Supply: Corsair 650W ATX12V / EPS12V Power Supply
Optical Drive: Asus DRW-24B1ST/BLK/B/AS DVD/CD Writer
CPU: Intel Core i5-2500K 3.3GHz Quad-Core Processor
CPU Cooler: Cooler Master RR-B10-212P-G1 76.8 CFM Sleeve Bearing CPU Cooler
Motherboard: ASRock P67 Extreme 4 (B3) ATX LGA1155 Motherboard
Memory: G.Skill Ripjaws Series 8GB (2 x 4GB) DDR3-1600 Memory
Hard Drive: Western Digital Caviar Black 750GB 3.5″ 7200RPM Internal Hard Drive
Video Card: EVGA GeForce GTX 560 Ti 1GB Video Card
Case: Cooler Master HAF 912 ATX Mid Tower Case
Power Supply: Corsair 650W ATX12V / EPS12V Power Supply
Optical Drive: Asus DRW-24B1ST/BLK/B/AS DVD/CD Writer
CPU: Intel Core i5-2500K 3.3GHz Quad-Core Processor
CPU Cooler: Cooler Master RR-B10-212P-G1 76.8 CFM Sleeve Bearing CPU Cooler
Motherboard: Asus Sabertooth P67 (REV 3.0) ATX LGA1155 Motherboard
Memory: G.Skill Ripjaws Series 8GB (2 x 4GB) DDR3-1600 Memory
Hard Drive: Western Digital Caviar Black 750GB 3.5″ 7200RPM Internal Hard Drive
Video Card: EVGA GeForce GTX 580 1.5GB Video Card
Case: Cooler Master HAF 922 ATX Mid Tower Case
Power Supply: Corsair 750W ATX12V / EPS12V Power Supply
Optical Drive: Asus DRW-24B1ST/BLK/B/AS DVD/CD Writer
CPU: Intel Core i7-2600K 3.4GHz Quad-Core Processor
CPU Cooler: Cooler Master RR-B10-212P-G1 76.8 CFM Sleeve Bearing CPU Cooler
Motherboard: Asus Sabertooth P67 (REV 3.0) ATX LGA1155 Motherboard
Memory: G.Skill Ripjaws Series 8GB (2 x 4GB) DDR3-1600 Memory
Hard Drive: Crucial RealSSD C300 128GB 2.5″ Solid State Disk
Hard Drive: Western Digital Caviar Black 750GB 3.5″ 7200RPM Internal Hard Drive
Video Card: XFX Radeon HD 6990 4GB Video Card
Case: Cooler Master HAF 932 Advanced ATX Full Tower Case
Power Supply: Corsair 1000W ATX12V / EPS12V Power Supply
Optical Drive: Asus DRW-24B1ST/BLK/B/AS DVD/CD Writer