Uncategorized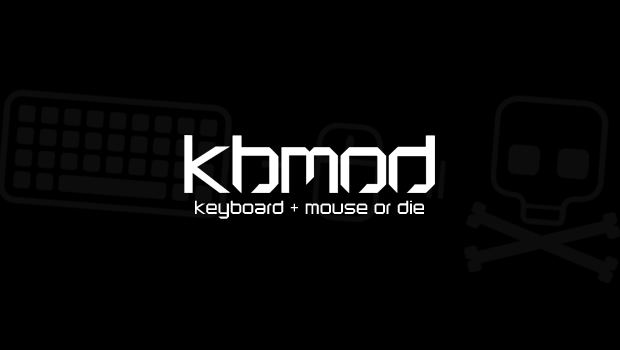 Published on November 17th, 2011 | by Brandon
0
Hi-Rez keeps updates coming for Tribes: Ascend

Hi-Rez Studios certainly seems to be hard at work on Tribes: Ascend, as the game is about to receive its second extensive update in as many weeks.  Servers are currently down while the patch is deployed, but should be back up today by 2:00PM EST.
Some main highlights include the ability to test all classes (even ones you don't own) in the training section, the addition of a new CTF map (though Dry Dock, which was added last patch, has been temporarily removed from rotation), and a host of UI improvements and bug fixes.
Haven't played Tribes: Ascend yet? You really should try it. And if you still need a beta key, you may want to read the full patch notes below carefully… UPDATE: And we have our winners!
Major Highlights since Version 0.1.523
New CTF Map added to Free Servers rotation: Bella Omega. (Note that Dry Dock will be temporarily removed from the CTF rotation).
Several optimizations and fixes meant to help reduce system crashes, minimize "disconnects", and improve overall performance. Further optimization is planned for future patches. Please report any issues you continue to have.
You can now test all classes (even those classes you do not yet own) in the single-player "Roaming Maps" on the Training menu.
The XP Summary screen at end of mission has been reworked to present information in a more useful way.
The Top Bar menu has undergone some changes. Further visual improvements are planned for an upcoming patch.
Added a new perk for Juggernaut. Super Heavy reduces knock-back effects from AOE blasts.
The separate VIP Queue has been removed. VIPs will continue to earn 50% bonus Tokens and XP by playing on the Free Servers. In a future patch, VIPs will also be able to vote on which map should be played next (between match rotations).
Major change to the way first person weapon textures are setup to save large amounts of memory. In this build you will see a quality loss and possibly strange behavior on your in hand weapons. This will be addressed in a future patch to bring these weapons back up to high quality.
Players who rejoin a match they have left or were disconnected from will have their kills, score, unspent credits, etc. all returned.
Additional Items
A variety of audio-related cleanups, optimizations, and fixes.
Variety of fixes and improvements to the Settings menu (more is planned).
Players can now bind separate keys for their primary and secondary weapons (versus only using the switch weapons key).
Decreased the cost on all vehicles (Shrike, Grav Cycle, Beowulf).
Increased jetpack initial acceleration.
Increased air control slightly across all armor types.
Various cleanups to the 3D model display on the class screen, eliminating some crash scenarios and visual anomalies.
End of Game results in a "Your Team Won/Loss" result instead of only announcing Diamond Sword or Blood Eagle as the winner.
End of Match Summary buttons have been moved into the Top Bar and the Last Match's Summary Screens are always accessible after the match has ended.
Play button now shows "Exit Game" while in a match to avoid confusion.
Minor visual tweaks to the Play Now screen.
Flag Assist accolade added – all flag holders share a net credit amount roughly equal to 1000. Solo cappers still get 2000 total. Reworked default credit gain of capture to fit.
The first five people to tweet @KBMODGaming with the name of the original developer of StarSiege: Tribes will get a beta key.
Modified the terrain on Katabatic for more balanced gameplay.
Fixed Grav Cycle jitter issues and applied proper visual feedback on yaw.
Fixed Grav Cycle passenger not being able to look up/down.
Fixed projectiles appearing to go through generators.
Fixed deployables not taking proper damage from bullet-projectiles.
Fixed dropped pickups sometimes giving players an additional weapon.
Fixed call-in Laser Targeter not being able to work on some objects.
Moved the location of the Base Radar Sensors on some maps so they aren't as vulnerable as before.
Fix for Sentinel's Drop Jammer deployables continuing to apply jamming effects on friendly and enemy players after its death.
Fix for sometimes seeing overhead carets for nearby enemies through walls when a sensor is not present.
Added a reminder message for when a player has a flag to help address reports of players not realizing or forgetting they held a flag in CTF. (NOTE: Further changes are planned for this to limit the number of messages receive — we know that this initial treatment is a little annoying in some cases).
Fixed an exploit for Jumper's Blink Pack where players could accelerate to high speeds with little-to-no energy cost.
Reduced Doombringer's Chaingun damage by 13%.
Doombringer's Saber Launcher now requires a full lock-on routine (targeting, then lock-on) even for the same target.
Doombringer's Saber Launcher missile will lose the ability to perform tight turns when close enough to a victim and if it has passed the victim.
Fix for Doombringer's Chaingun not calculating ammo correctly if player picks up a dropped ammo nugget.
Fix for Doombringer's Chaingun not calculating ammo correctly if the ammo skill is applied to the class.
Fix for Doombringer's Chaingun not spinning up the barrel of the gun faster when the buildup time skill is applied.
AFK timeout at the team-select screen changed from 60 seconds to 180 seconds.
Fixed a bug with Juggernaut's health regeneration rate and skills creating faster than desired regeneration.
Sentinel's BXT1 rifle now has a new and improved scope (visual change only).
Sentinel's BXT1 rifle now has an increased charge-time while jetpacking or skiing at high speed.
New scope on Sentinel's BXT1 rifle. Please give feedback if you like/dislike.
Better messages when a user encounters errors on login.
Added a new accolade 'Air Mail' for midair kills with explosive weapons, akin to the 'Blue Plate Special'.
Known Issues
Ski Tutorial has been temporarily removed. It will be back soon.
The "you have the flag" message repeats at a rate that can be annoying in some situations. This will be fixed in a future patch.
Grav Cycle view for the riding passenger (1P & 3P) can still get in to a weird state under some conditions.
Accolades received before exiting and rejoining a match will not show in the Player Summary screen. They are being recorded but simply do not show at this time.