Battlestations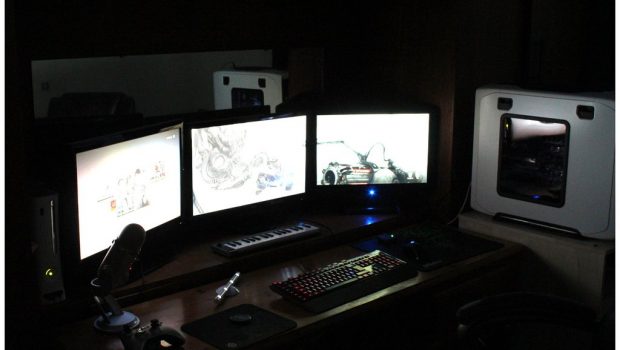 Published on February 10th, 2012 | by Bob
13
Bro Cave: razrcrux
This week, we have a bro cave from forum member razrcrux. What can I say, I'm a sucker for the 600T.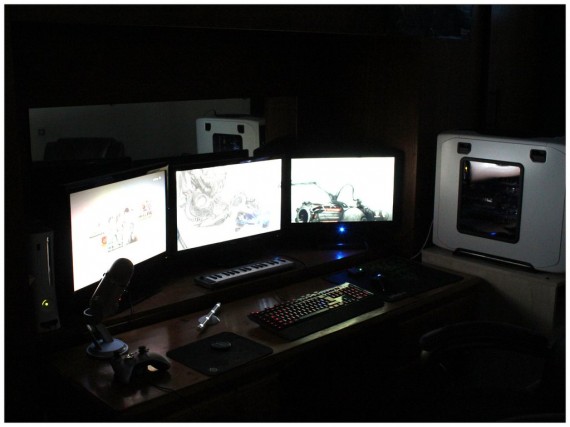 CPU: Intel Core i7 950 @ 3.8GHz
Mobo: GA-X58-USB3 (rev. 1.0)
RAM: 6GB Corsair XMS3
GPU: Palit GTX 460 OC edition
PSU: Corsair AX 750W
CPU Cooler: Corsair H100
Case: Corsair 600T white
Headset: Corsair HS1 USB
Keyboard: Microsoft Sidewinder x4
Mouse: Razer Deathadder
Mousepad: Razer Goliathus (speed)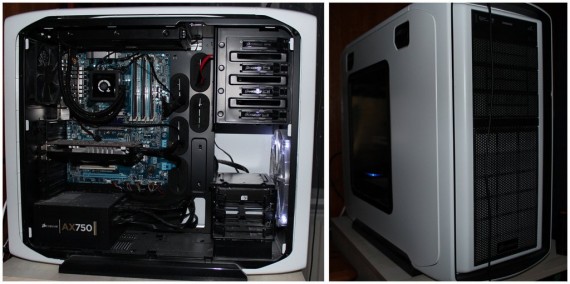 So yeah, this is my basic setup. There are a few things I want to change, namely the graphics card and RAM, since mine are a bit dated when it comes to playing newer games.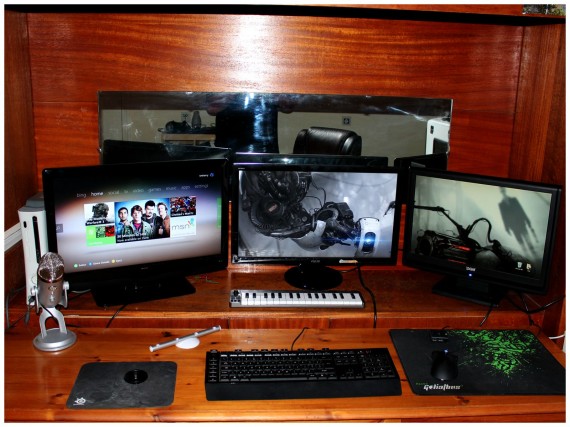 I have 2 screens set up. One is a 24″ Asus LED and the other is a crappy old DGM 22″. I want to upgrade to a second Asus at some point soon, probably when I get a new graphics card. I still have my Xbox and TV set up (consololol), mainly because I like playing indie games on there and talking to my mates, as well as using Netflix, which just came over here to the UK recently. The mic is a Blue Yeti, and it's a beast. I use it for music stuff because I play the guitar and ukulele. I also have a little M-Audio MIDI keyboard on there too, just to mess around with.
I only use the SteelSeries mouse pad as a place mat for drinks and things, because after I bought it, I realised it was too small to actually use.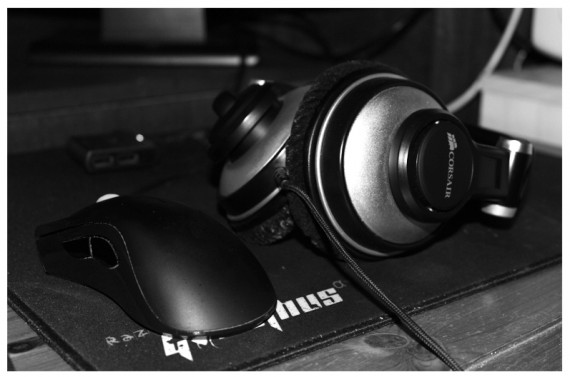 So yeah, what do you think? I'm really happy with it. This is the first computer I've ever built, so I think I did a pretty alright job. As I said, there are things that need upgrading soon, but I'm not rich enough to do it now. :P
Peace!