Build Guides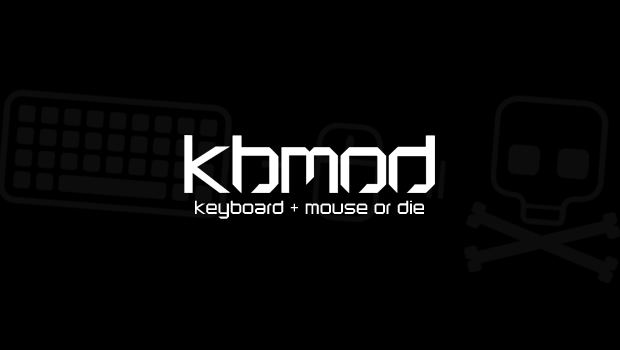 Published on March 13th, 2012 | by Bob
60
PC Build Guide – March 2012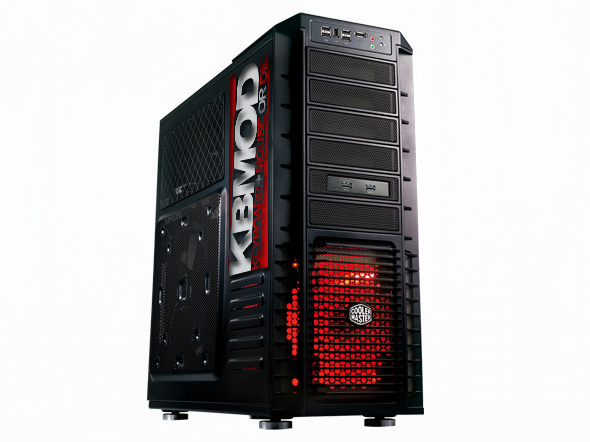 It's been a while since our last build guide, hasn't it? While we frequently field situational hardware selection questions, we have rarely put our heads together to come to consensus on the best bang-for-the-buck builds for different budget limitations. But a few nights ago, Dan, Brandon and I finally got together and did just that. We decided that the three pricing tiers that make the most sense to look at are in the neighborhood of $800, $1300, and $1800, so we chose to use these as our standard price points. We plan to release an updated build guide each month to keep our recommendations current as the hardware landscape changes over time.
We started under the basic premise that our goal was to maximize gaming performance before overall system application performance, exemplified by decisions like leaving out a solid state drive in our mid-range build and instead opting for a better video card. Then again, we don't consider any of these builds to be lacking in performance.
As with all build guides, keep in mind that these part choices are just our opinions, and you're welcome to change out individual parts to suit your own budgets and needs. As mentioned above, we tried to maximize gaming performance at each price level, and we feel these builds offer the best value for your money right now.
One last thing to note: None of these builds include a keyboard, mouse, monitor, speakers, headset, or any other peripherals. Yes, some of these items are essential, but they're very reliant on personal preferences. Plus, we assume that many of you will simply re-use these parts from your old computers.
Without further ado, below are the builds for March 2012. Prices are subject to change and include shipping and discounts/rebates where applicable.
The Starter ($800 maximum)
Part list permalink: http://pcpartpicker.com/p/5FbU
Part price breakdown by merchant: http://pcpartpicker.com/p/5FbU/by_merchant
$199.99 | CPU: Intel Core i5-2500K
$22.99   | CPU Cooler: Cooler Master Hyper 212 Plus
$104.98 | Motherboard: Gigabyte GA-P67X-UD3-B3 ATX LGA1155
$42.99   | Memory: Corsair Vengeance 8GB (2 x 4GB) DDR3-1600
$97.99   | Hard Drive: Seagate Barracuda 1TB 3.5″ 7200RPM Internal HDD
$199.99 | Video Card: EVGA GeForce GTX 560 Ti 1GB
$58.53   | Case: Antec One ATX Mid Tower
$54.99   | Power Supply: Antec 550W ATX12V
$15.99   | Optical Drive: LG GH22NS90B DVD/CD Writer
Total: $798.44
The Enthusiast ($1300 maximum)
Part list permalink: http://pcpartpicker.com/p/5Fd8
Part price breakdown by merchant: http://pcpartpicker.com/p/5Fd8/by_merchant
$199.99 | CPU: Intel Core i5-2500K
$22.99   | CPU Cooler: Cooler Master Hyper 212 Plus
$159.99 | Motherboard: Asus P8P67 PRO (REV 3.1) ATX LGA1155
$46.99   | Memory: G.Skill Ripjaws X Series 8GB (2 x 4GB) DDR3-1600
$97.99   | Hard Drive: Seagate Barracuda 1TB 3.5″ 7200RPM Internal HDD
$479.99 | Video Card: Sapphire Radeon HD 7950 3GB
$129.99 | Case: Cooler Master HAF 932 Advanced ATX Full Tower
$139.99 | Power Supply: Corsair 750W ATX12V / EPS12V
$15.99   | Optical Drive: LG GH22NS90B DVD/CD Writer
Total: $1273.91
The Professional ($1800 maximum)
Part list permalink: http://pcpartpicker.com/p/5Fdx
Part price breakdown by merchant: http://pcpartpicker.com/p/5Fdx/by_merchant
$279.99 | CPU: Intel Core i7-2600K
$22.99   | CPU Cooler: Cooler Master Hyper 212 Plus
$209.99 | Motherboard: Asus P8P67 Deluxe (REV 3.0) ATX LGA1155
$89.99   | Memory: G.Skill Ripjaws Series 16GB (4 x 4GB) DDR3-1600
$162.00 | Hard Drive: Crucial M4 128GB 2.5″ Solid State Disk
$97.99   | Hard Drive: Seagate Barracuda 1TB 3.5″ 7200RPM Internal HDD
$559.99 | Video Card: Sapphire Radeon HD 7970 3GB
$129.99 | Case: Cooler Master HAF 932 Advanced ATX Full Tower
$160.89 | Power Supply: Corsair 850W ATX12V / EPS12V
$56.23   | Optical Drive: Asus BC-12B1ST/BLK/B/AS Blu-Ray Reader, DVD/CD Writer
Total: $1770.14