Battlestations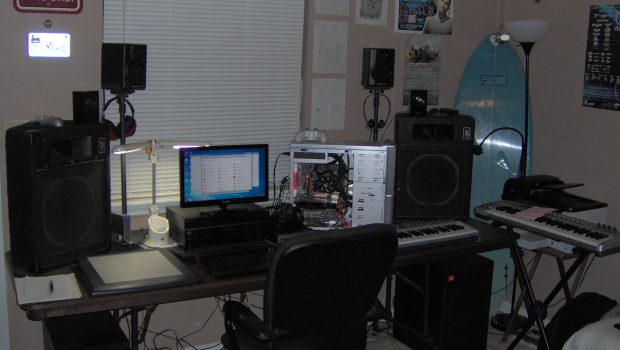 Published on September 13th, 2013 | by Jonathan Beck
2
Bro Cave: Seku's Super Budget Build
This weeks Bro Cave is a unique one. Forum newcomer Seku shows us that you do not need to spend a fortune to be a PC gamer. With an original goal of sub $120 he built a capable machine, and with a slight revision, he barely breaks the $200 mark and is ready for modern gaming. The details need to be seen to be believed.
Intro
So a while ago I built a budget rig which I felt fairly proud of. The budget was $200, and the final product was an ASROCK 4CoreDual SATA2 with an E7500 C2D @ 2.93Ghz with 2GB DDR2, 640GB HDD and HIS Radeon HD 4670 1GB AGP. However…
I felt I could do better, and with less money. So, with a new budget of $120, I set out to build the cheapest entry level gaming rig I've ever made. The result is what you see here.
Mark I
The Specs:
ASUS M2n32SLI Deluxe Wireless Motherboard ($13, eBay)
AMD Athlon 64 X2 4000+ CPU + Cooler Master cooler (Free, salvage pull from eMachines with bad caps)
4GB DDR2 RAM (2GB Mushkin pulled from prior build $22, 2GB Crucial, eBay $6)
CoolerMaster WaveMaster + Creative Sound Blaster Audigy 2 ZS Platinum Pro ($20, Goodwill)
610W PC P&C Silencer Power Supply ($18, Goodwill)
Seagate Barracuda 7200RPM 1TB Drive (Free, found while dumpster-diving; external enclosure had AC port broken off)
Nvidia GeForce GTX550 TI ($56, eBay)
Total spent: $113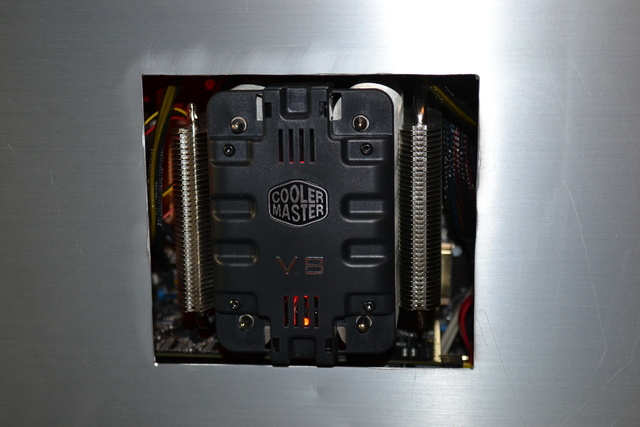 Mark II
Spec Revisions:
AMD Phenom II X4 945 CPU + Cooler Master V8 Cooler (CPU $61, eBay + Cooler $24, eBay)
8GB Crucial Ballistix DDR2 RAM (eBay, $68)
Revised Total: $266
Now it can play just about any current game on highest settings with minimal lag. Even with the V8 set to its highest speed, it's considerably quieter than the stock Cooler Master cooler it replaced.
Mark III will either have another 550ti SLI linked or considering 2x 650ti SLI linked. Also looking into possibly getting an SSD to use as a boot drive and keeping the 1TB as storage space. Might have to get larger power supply though if I do end up getting better cards.
The purpose for my writing this is to perhaps enlighten others hoping to build their systems on the cheap. The key is to literally use all the options at your disposal to find the best prices/stuff. This is for someone who doesn't exactly have stacks on deck just yet, but needs their stuff to just work well. Heck half the stuff you see on that table was either found at a thrift store or while dumpster diving. That Razer Tarantula keyboard was thoroughly nasty when I found it tossed out, but a quick dis-assembly followed by disinfecting the keys and cleaning the whole thing, then, working gaming keyboard.
Oh, and how does the Macklemore & Lewis song go…found a broken keyboard, bought a broken keyboard? That shit is for real, bros… I got that M-Audio Oxygen 49 for $30 at Goodwill and all I had to do was solder the USB port back on and give it a quick cleaning. Just look and you shall find. It's been a hobby of mine and I find it more fun than just spending money to buy stuff…anyone can do that.
So yeah, be real bros. Cheerio