KBMOD Awards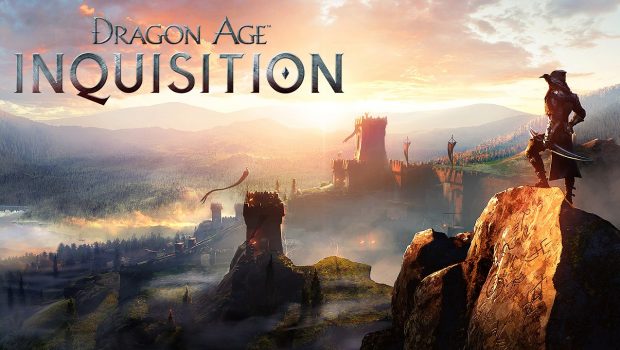 Published on January 28th, 2015 | by stafunoob
6
GOTY Staff Picks – Stafunoob
We're a good month into 2015, but we have one last GOTY article to deliver. Despite Tim's initial Alien: Isolation pick, he recently fell in love with Dragon Age: Inquisition and wanted to ensure his article was truly accurate. Enjoy!
2014 was a year of delays and I began to question whether or not this game would even make it out in time. Thankfully, Dragon Age: Inquisition only suffered from one delay and has made it as my 2014 GOTY choice.
From the start, the massive scale of the world and each individual zone had me giddy . The sheer beauty and diversity of the latter made exploring them all the more pleasant, too. I found myself wanting to explore, tackle each side quest, marking all of the landmarks, going back and reading up all of the codexes, and collecting all of the collectibles for the entirety of the world that was available to me. I can only guess the last time I have done this for a game; it was possibly the last time I hit 100% in Kingdom Hearts (and that was when I was in 9th grade).
.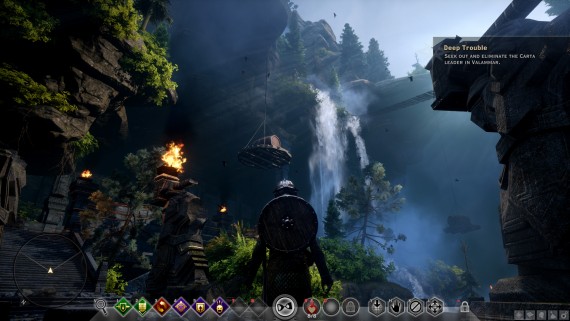 Environments aside, the combat is where this game really shines. With previous installments of the series, the combat felt clunky; lacking some much needed fluidity. In Dragon Age 2, the combat was marginally improved but it wasn't quite there. Dragon Age: Inquisition seems to have finally hit the "sweet spot" that fans have been hoping for. The fluidity of moving from target to target, combined with the flashiness of executing your abilities together, constantly left me in awe as I ripped everything I fought to shreds.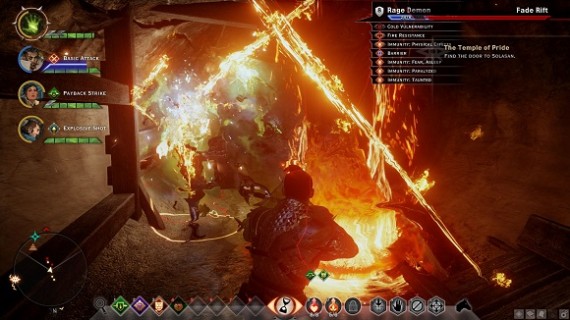 I would not be doing this GOTY article justice if I did not speak about how ridiculous the character creation can be. The tools in the game are far more in-depth than I had expected. You can customize near enough everything you would want when it comes to your character. If massive ear lobes are your thing well, you are in luck! Eye depth, nose bridge size, and bucked teeth are just a few other of the plethora of options at your disposal to create the perfect look.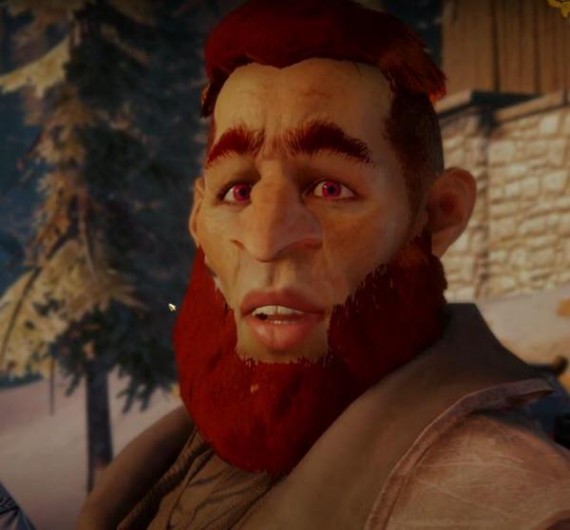 The last thing that solidified this as my GOTY is the crafting system. When used correctly, you could equip yourself and your party with some of the most deadly equipment in the game. To put this into perspective, my Rogue would land a critical hit for each attack he executed. This was followed by gaining an extra +5 to his guard (out of 100) alongside the ability to land a extra 4-5 hits per 5 attacks. While this is especially overpowered, it's also entirely optional. But hey, who's ever been truly disappointed by making themselves entirely overpowered?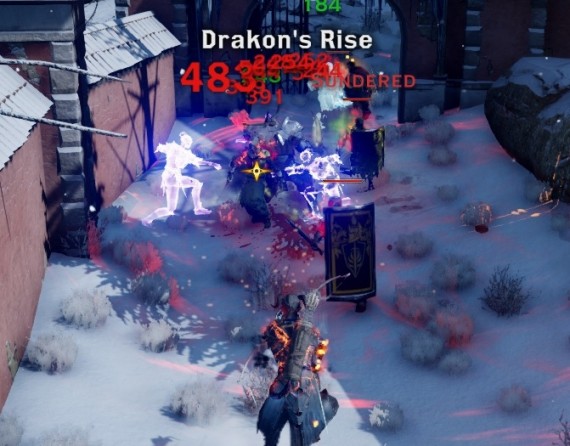 Dragon Age: Inquisition isn't a "perfect" game by any means. There's some soundtrack bugs and a few companion issues that dampen the experience a little. Fortunately, the pacing of the game, its magnificent dragon battles, and the wonderful relationships between the plethora of complex characters really outshine the negatives and delivers an experience truly deserving of my GOTY pick.
Honorable Mentions:
Alien: Isolation
South Park: The Stick of Truth
Shovel Knight
Towerfall: Ascension
Transistor (Indie GOTY)
Let us know what your GOTY picks were in the comment section below and be sure to follow us on Twitter at @KBMODGaming for news on community nights and upcoming content!