E3 2015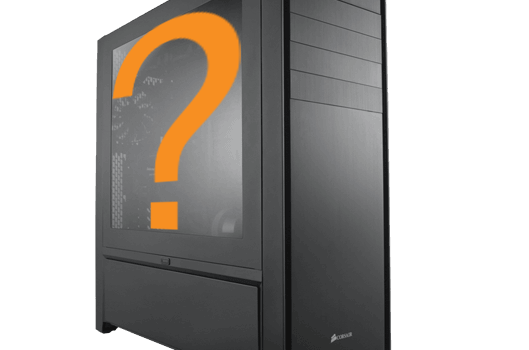 Published on June 16th, 2015 | by Dan
26
Is it coming to PC? A Guide to E3 2015 "Exclusives"
A lot of stuff gets announced at E3 every year and sometimes it isn't very clear if something is coming to PC or if it isn't.  The word exclusive gets thrown around so often it'll make your head spin!
So I'll keep this as a simple list here for you and give big credit to PC Gamer for compiling a lot of this information.  Check out their much nicer looking list here.  I haven't included Nintendo here as nothing of theirs ever comes to PC.  Let me know in the comments if I missed any announcements and we can edit!
UPDATE: Gears of War Ultimate and No Man's Sky are coming to PC.
Anno 2205 – YES
Ashen – YES
Assassin's Creed Syndicate – YES
Beyond Eyes – YES
Black Ops III – YES
Crossing Souls – YES
Cuphead – YES
Dark Souls III – YES
Deus Ex: Mankind Divided – YES
Dreams – NO
Eitr – YES
Fable Legends – YES (Windows 10)
Fallout 4 – YES
FIFA 16 – YES
Final Fantasy VII Remake – MAYBE
Firewatch – YES
For Honor – YES
Forza Motorsport 6 – NO
Gears of War 4 – NO
Gears of War: Ultimate Edition – YES
Ghost Recon: Wildlands – YES
Gigantic – YES
Halo 5: Guardians – NO
Hitman – YES
Horizon Zero Dawn – NO
Ion – YES
Just Dance 2016 – NO
Kingdom Hearts 3 – NO
Knights of the Fallen Empire (Old Republic Expansion) – YES
Mass Effect: Andromeda – YES
Mirrors Edge: Catalyst – YES
Mother Russia Bleeds – YES
NBA LIVE 16 – NO
Need for Speed – YES
Nier 2 – NO
No Man's Sky – YES
Plants vs. Zombies: Garden Warfare 2 – YES
Rainbow Six: Siege – YES
Rare Collection – NO
ReCore – NO
Rise of the Tomb Raider – YES…Someday. Timed exclusive.
Ronin – YES
Sea of Thieves – YES (Windows 10)
Shadow Warrior 2 – YES
Shenmue 3 – YES
South Park: Fractured But Whole – YES
Star Ocean: Integrity and Faithlessness – NO
Star Wars: Battlefront – YES
Street Fighter V – YES
Tacoma – YES
The Crew: Wild Run – YES
The Division – YES
The Last Guardian- NO
Trackmania Turbo – YES
Trials Fusion Awesome Level Max – YES
Unravel – YES
World of Final Fantasy – NO