News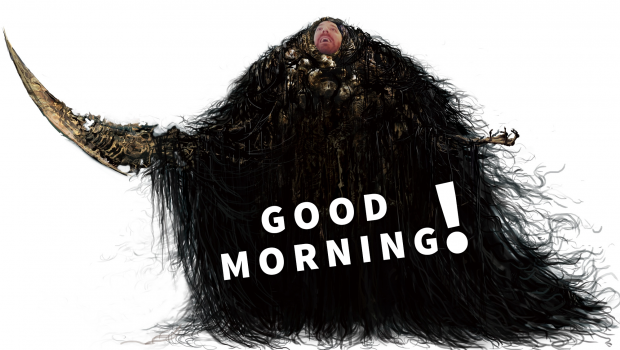 Published on July 21st, 2015 | by Dan
3
Good morning! Time for video games.
Good morning. I'm back after taking a day to let the EVO 2015 hype drain from my system. Let's get into some interesting tidbits from the world of video games.
Lotsa money: The International has always had crazy prize pools, but this one takes it to a whole new level. The money is so big this year, the 6th place team will still make a million dollars.
No man's colors: No Man's Sky hype intensifies once again. LOOK AT ALL THE COLORS. I want to live in this universe. And somehow this game, with all the ambition in the world and a team of like 10 people, looks more polished than any space exploration game out. Insane.
Unreal Resident Evil: The fan-made remake of Resident Evil 2, done in unreal 4, is almost complete. As it isn't sanctioned by Capcom, it is going to be free a bit later this summer. Hopefully Capcom continues to remain silent on it.
Ill-gotten frames: Rockstar has released a GTA V patch fixing the framerate issues from the latest Ill-Gotten Gains update. This is good as we received reports on Twitter of people getting literally 1 FPS at times. Rockstar showing support is also positive, as it hasn't always been a priority for them with the PC.
Rising Thunder: Fighting game veteran Seth Killian has a new project coming out. Rising Thunder aims to take down the barrier to entry that is so set so high on most fighting games by making special moves one button, but have cooldowns. The game is out in an early version soon and will be Free-to-play. I will definitely be taking a look at this game.
Skyrim murder mystery mod: Skyrim mods are pretty much a genre of their own at this point and Forgotten City aims to be a full-fledged expansion. It will feature time travel, a murder mystery and multiple endings! Check out the trailer:
That's it for today! Remember there was no podcast this week, so it won't be out at the normal time.
Good talk. See ya out there.