PAX West 2016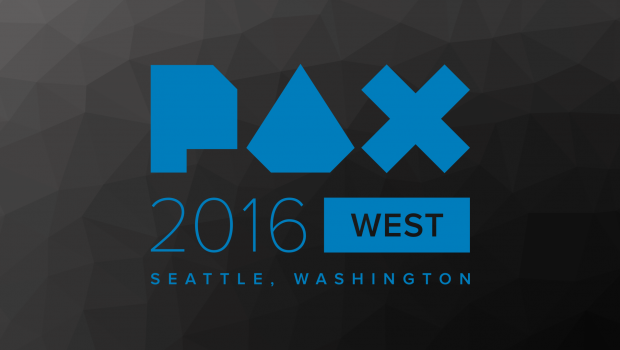 Published on September 7th, 2016 | by stafunoob
0
What I Saw at PAX West
This past weekend was PAX West (formerly known as PAX Prime) in Seattle, Washington. I was fortunate enough to cover the event and check out these things called video games you kids seem to be so into these days. In the week to come I will have more in depth articles on some of the games I got a chance to play and speak with the developers about. Here are some of my favorite games I got to check out at the convention accompanied by their trailers.
Klang
Klang is a fast-paced rhythm platformer that mixes up the rhythm game genre from just pressing a button to a beat. Dash left and right or even jump while keeping with the beat to survive these levels. Accompanied by a fantastic soundtrack and neon-lit levels, I found Klang easy to fall in love with.
Orwell
Orwell puts you, the player, in Big Brother's shoes. After the events of a recent terrorist attack, the Orwell Program is started up in efforts to prevent any more tragic events like this from happening. Gather information as you delve into online profiles, private messages and personal files to find those responsible.
Urban Empire
Urban Empire is classifying itself as a "City Ruler" game. While there are city building elements included in the game, players themselves are the Mayor of their city and that means the responsibilities of being Mayor falls solely on their shoulders. If you want something to get done you have to plead, bribe, or demand City Council to swing your way to garner enough votes to let the bills pass.
Forts
Forts is a physics-based RTS where players construct custom bases while simultaneously trying to destroy their opponents'. All players start off with the bare minimum so they must harvest resources such as minerals to build more walls and weapons, as well as wind turbines to gather energy that allows their weapons to shoot. With up to 8 players able to play online in versus and co-operative modes this game is sure to produce mounds of salt.
Masquerada: Songs and Shadows
Masquerada is an isometric RPG inspired by classic titles such as Diablo, Baldur's Gate, and Dragon Age. In a world where strange masks are the source of everyone's power, conflict arises as different groups try to seize the power of these masks. With a deep narrative and strategic combat, RPG fans should definitely keep their eyes on this game.
Be sure to keep your eyes out on the site for in-depth looks on a few of these games throughout the next couple of weeks!