First Look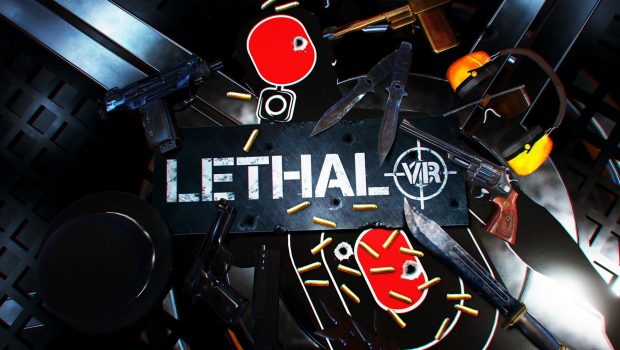 Published on October 27th, 2016 | by Hardballer25
0
First Look – Lethal VR
        I was given the opportunity to review an early beta copy of an arcade style VR shooter for the HTC Vive called Lethal VR. I've seen this style of VR game pop up a lot and only a few have been able to pull off the arcade style this game successfully conveys. It has a very clean finish to the point where you feel completely immersed in the gun play and your surroundings. Something I found really cool with Lethal VR is that there are no loading screens, and the environment builds around you. Many VR arcade shooters have multiple loading screens, which completely interrupts the experience.
        The game itself looks very nice and the environment makes you feel like you're in a training simulation. However, the way stages are built around you can make you feel very small compared to the surrounding space. One stage in particular comes to mind where you're in a box with slits along the wall and you have to shoot at targets on the other side, which can be disorienting, because you don't know where the window ends and the wall begins.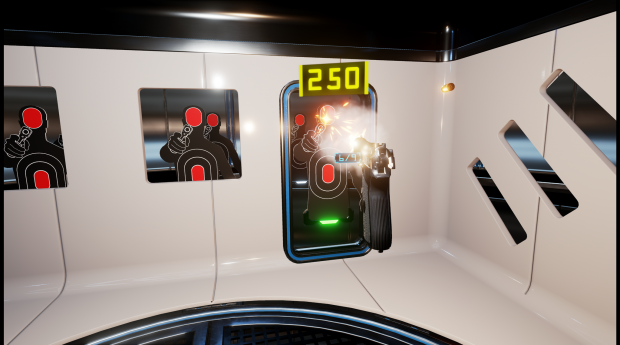 Movement-wise I really enjoy the fast 360 degree movement. A lot of these arcade shooters try to combine teleporting-style movement with 360 degree movement which can easily make someone feel very sick. The one negative aspect to 360 degree movement is for people new to the Vive, as they can get tripped up on the cord behind them.  I saw this as a concern mainly because this is a title that would fit nicely as an introductory game to people buying the Vive.  It's not a huge fault to the game itself, just something that should be considered for new players.
The game also has a very nice object throwing system where it really felt like I was throwing the object across the room with a smooth, consistent feel.  The way the objects respond to your control is pretty intuitive. I normally don't go near object throwing because of the space I have to work with (which is not a lot), and most games have you apply some degree of force behind your throw, which makes me scared I might break something.  Lethal VR seemingly took this into account with the system and have done a really nice job making it work. Now with that being said, you're not going to hit your distant target with a small flick of your wrist.  They made it easy enough, but not too easy as to stop you from having to actually aim and throw. This makes it much harder to accidently throw your controller from your hand like you would in some other VR titles.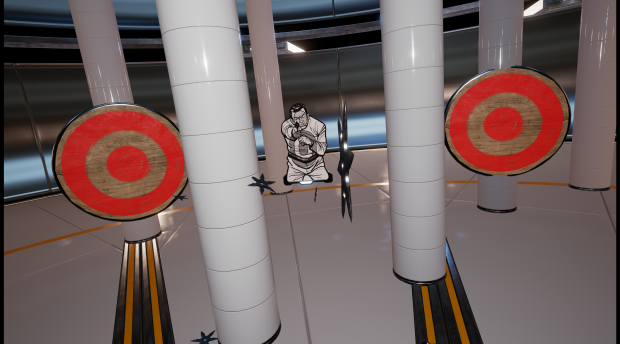 I see a lot of VR games try the arcade style and it's hard to do. Lethal VR manages to do this style very well, and cleanly. I'm looking forward to playing  more of this game when it releases on November 8, as well as topping the well designed arcade-style leaderboards. This is an excellent title for anyone getting into VR games or for anyone who wants to try their VR FPS skills in a training simulation-type setting. I would also recommend Lethal VR to anyone looking for a fun VR game to play with their friends.
You can find Lethal VR on Steam here