Battlestations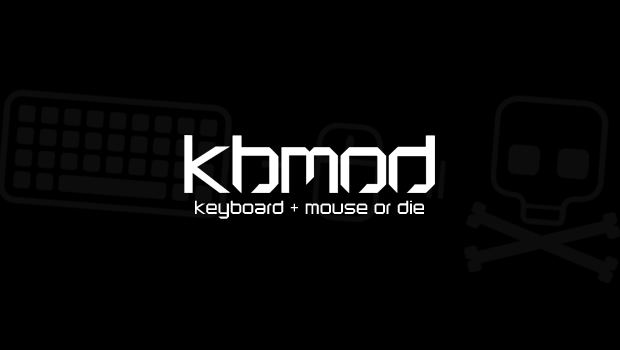 Published on July 29th, 2011 | by Alex
9
Bro Cave: Alex
>
This is probably my most nerve-wracking post to date. I'm the newest PC player out of all the KBMOD contributors, and my philosophy on gaming is a little different. Personally, I'm not as concerned with building the best rig or upgrading to the newest parts, I just like shooting people on the internet. My setup allows me to do that wonderfully, so please be kind! Enough with the insecurity, here is my bro cave.
This is where I game and make all my videos. I've got a cheap set of $20 speakers, but I plug my nice headphones into them anyways so it's not too much of a concern. My 21.5″ single LG monitor, Blue Snowball microphone, Microsoft Sidewinder x4 keyboard and Razer DeathAdder mouse. I also have a red telephone for when I need to save the world. I know it's not great to have my tower in such a confined space, but my temps are always fine and I'll be moving shortly anyways.
My rig:
Cooler Master Storm Scout case with some built-in lights I never use and a nice viewing panel.
Inside:
Yep, I know, the cable management borders on embarrassing, but my temps are great and have never gone above 45 degrees, no matter the game or amount of playtime, so my airflow isn't something I'm worried about.
My Specs:
CPU: AMD Phenom II X6
GPU: MSI GeForce GTX 560 Ti (Twin Frozr II/OC)
RAM: Corsair XMS3 (4 gigs, sadface, I need to upgrade)
Mobo: MSI 870A-G55
PSU: Corsair 650TX
HDD: Samsung 1TB, Seagate 500GB
It's my first-ever build and pretty damn good for the amount I spent. Never had a problem running a game on the highest settings and still able to pull nothing lower than 60 fps and can hold 125 fps on CoD games.
That's it for my installment of the Bro Cave. Like I said earlier, I'll be moving into my own apartment within the month so maybe I'll drop a little update post when I'm all set up there. If you have any questions, feel free to ask and enjoy your weekend!
p.s. The Macbook Pro was from my console days, and it's too overpriced to pitch. XD