Uncategorized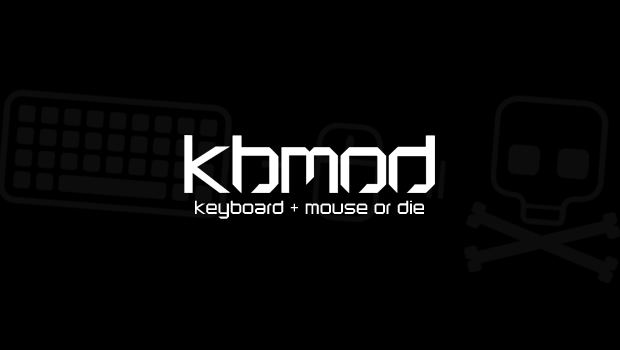 Published on November 21st, 2011 | by Dan
1
Max Payne 3 Collector's Edition Details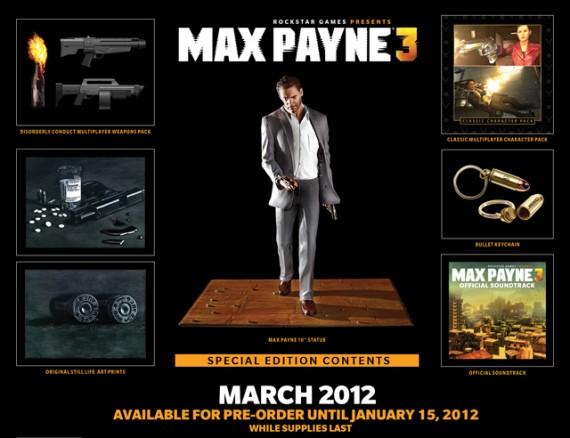 Max Payne 3 is going to have a collector's edition.  And you have almost no time to get it.  The game comes out in March, but you can only pre-order the collector's edition until January 15th or when they run out.  It is available now for $99 US.
What do you get with this limited edition of Max Payne 3?
•    A copy of Max Payne 3.
•    10" tall Collectible Max Payne Statue created in a collaboration between TriForce and Rockstar Games.
•    Series of game-inspired Original Still Life Art Prints that depict some of Max Payne's inner demons and vices.
•    Copper and brass-plated iron, bullet-shaped Bullet Keychain featuring a screw-off back.
•    Classic Multiplayer Character Pack of eight playable multiplayer characters for Max Payne 3 Multiplayer, including fan favorites from the original Max Payne and Max Payne 2 like Max Payne from Max Payne 2, Mona Sax and Vladimir Lem.
•    Disorderly Conduct Multiplayer Weapons Pack for Max Payne 3 Multiplayer that includes the Hammerhead Auto Shotgun, G9 Grenade Launcher and Molotov cocktail.
•    Max Payne 3 Official Soundtrack featuring the game's instrumental score.
All this can be yours!  Looks to include some DLC type things for the MP portion and of course the statue.  So big fans of the most tortured cop in video game history, are you going to purchase this?  I kind of want that Max Payne figurine for my Bro Cave.