News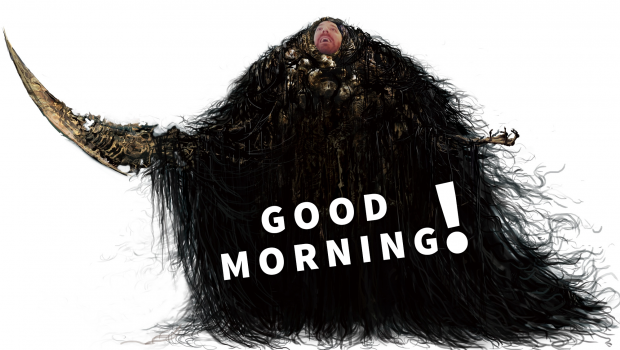 Published on May 8th, 2015 | by Dan
0
Good morning! Let's Project CARS.
Good morning. Project CARS had me smiling for the entire 2 hours we spent in it.  Takes a special game to do that.  It had a flawless launch and besides some menu issues, worked brilliantly.  Now, let's get to some video game news and stuff!
The origin of sales: Origin is having a little sale.  Pop open EA's platform and you'll find games like Dragon Age, Battlefield 4 and others highly discounted.  Definitely get on that Battlefield!
Myst on TV: Legendary PC game Myst is coming to Hulu as a TV series.  There is actual a fair amount of lore behind the game if you bother to find it, so this could be interesting.  Like Souls games, the story is told through notes and fragments in the game, so it'll be nice to have them flesh it out.
TUROKKKKKK: There is now rumors of a rebooted TUROK THE DINOSAUR HUNTER COMING TO PC.
Don't worry, mod happy: Rockstar has officially come out and cleared up any confusion on GTA V single player mods.  You won't get banned for them, so mod away for the offline experience.  Props to them for embracing the culture of PC modding at least a little bit.
FINALLY: The official Dark Souls II weapon durability bug fix is now live.  That is all.  This is good as DS2Fix was causing soft bans.
Years behind: AMD has announced a new desktop CPU…for 2016.  This will make 2 years since their last desktop focused CPUs and a lot longer than that since it mattered.  "Zen" will supposedly increase CPU performance by 40% over current AMD CPUs, but we will have to see benchmarks in the real world before any judgement.
We can build a better Dave Oshry: Wasteland 2, the best game to have Dave Oshry as an NPC in it, is getting a Game of the Year upgrade.  You'll be able to buy the GOTY edition if you don't own it, and current owners will get a free upgrade.
Surf's up:  Audiosurf 2 is going full release on May 26.  The music based racing game uses your own music to build tracks.  it is pretty fun, if not as novel as the original.
That's it for today.  Now, if you'll excuse me, I'm going to think about Project CARS all day until the KBMAD stream tonight at 9 PM ET.
Good talk.  See you out there!