Hardware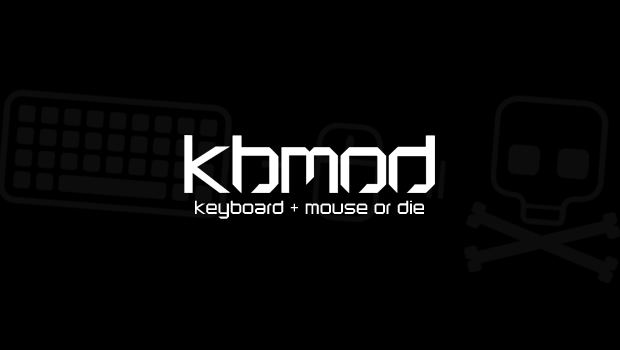 Published on March 22nd, 2012 | by Brandon
16
Nvidia Puts the Hurt on AMD with Launch of Flagship GeForce GTX 680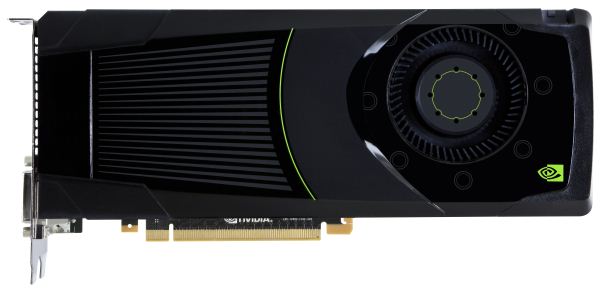 A few months back, AMD launched its flagship Radeon 7970 card, which easily claimed the performance crown among single-GPU video cards at the time. However, we all knew that Nvidia was hard at work preparing its next-generation lineup, which was rumored to trounce the competition. Well, today marks the launch of Nvidia's flagship GeForce GTX 680, and the rumors have been put to bed and replaced with facts.
First, let's run down the specs of the GTX 680:
1536 stream processors
128 texture units
1006MHz core clock (1058MHz boost clock)
2GB GDDR5 memory buffer
6GHz memory clock
MSRP: $499
The "boost clock" listed above refers to a new feature from Nvidia that increases the card's clock speed when thermal headroom allows for it (similar to turbo mode on CPUs). Another welcome feature is the inclusion of four display outputs–two DVI, one HDMI, and one DisplayPort–giving gamers the ability to run up to four displays off of a single card.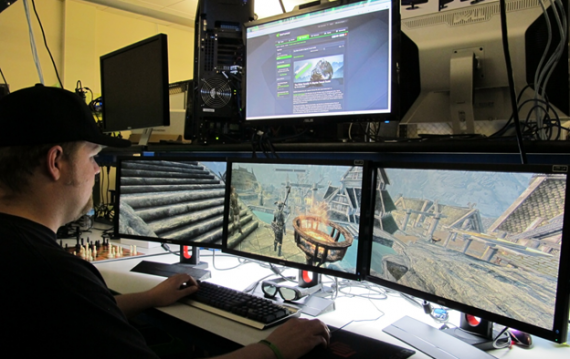 So what's the verdict on the GTX 680? The consensus seems to be clear, and Tom's Hardware sums it up nicely: "Given our benchmark data, power results, a distinguished list of features, and a competitive price tag, the GeForce GTX 680 is easily a better gaming card than Radeon HD 7970." For a comprehensive rundown and comparison benchmarks, we also recommend you check out the GTX 680 reviews from AnandTech ,Maximum PC, as well as the video reviews at the bottom of this post.
So there you have it: the GTX 680 is the new single-GPU performance king, and it's cool and power-friendly to boot (something that Nvidia cards have struggled with in recent generations). Personally, I'm looking forward to AMD's response; some Radeon 7970s are currently going for close to $600, and I would expect to see those prices drop considerably over the coming weeks.
So what do you think of the GTX 680? Should AMD be panicking right now?
Images courtesy of AnandTech and Nvidia, respectively