Events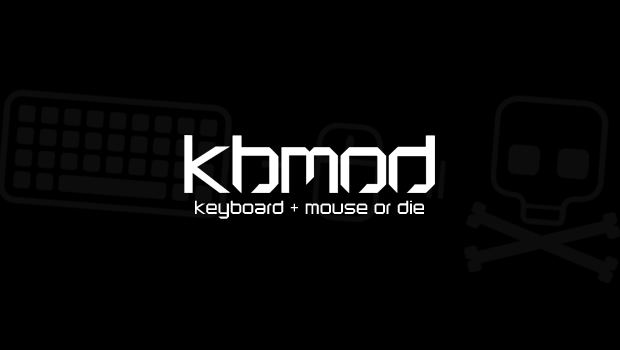 Published on February 25th, 2013 | by Dan
0
KBMOD Livestream Schedule: February 25-March 3, 2013
We are enjoying the new digs here on the site and hope you are too! There is even a new events calendar on the right side of the homepage to remind you when we are streaming. The streams this week are starting off with Dan continuing his playthrough of Alan Wake, followed by Late Night w/ Nikon. Tuesday brings the launch stream of Bit.Trip Runner 2 with Dan.  Rage will ensue. Hex and Nick move closer to finishing Saints Row 3 on Wednesday. Thursday we are having a bit of a KBMOD special as Dan, Chezz, Nick and Hex tackle Sniper Elite Nazi Zombie Army Co-op. Friday night Blacklite continues his playthrough of Ocarina of Time. Sunday of course brings the morning stream and episode 82 of the podcast with a special guest.
As always, you can tune in to all these streams on our Twitch page. Make sure to follow our channel to get notified the moment we're going live! If you enjoy our streams and want to show your love for KBMOD, you can also become a paid subscriber to our Twitch channel! For $4.99/month, you get a completely ad-free experience on our channel and a special subscriber icon (and soon new emoticons!) next to your name in the chat.
Monday (2/25) @ 9:30pm EST – The Grind: Alan Wake (Night 2)
Monday (2/25) @ 11:59pm EST – Late Night w/ Nikon: Castle Crashers with Friends, followed by Don't Starve
Tuesday (2/26) @ 9:30pm EST– Launch Night: BIT.TRIP Presents… Runner2: Future Legend of Rhythm Alien w/ Dan
Wednesday (2/27) @ 9pm EST – The Bearded Gamer w/ Hex and NFEN: Saints Row the 3rd Co-op (Night 4)
Thursday (2/28) @ 10pm EST – Church of Chezzus Special with Nick and Dan: Sniper Elite: Nazi Zombie Army Co-op
Friday (3/1) @ 11:59pm EST-Midnight Emulation Station w/ Blackliteattack: 
Sunday (3/3) @ 10am EST – The Sunday Constitutional w/ Dan: Q&A and Random Games
Sunday (3/3) @ 10pm EST – KBMOD Podcast Episode 82 /w a special guest LIVE!