Events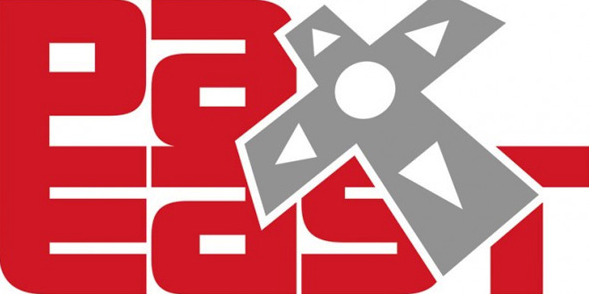 Published on March 22nd, 2013 | by Dan
2
PAX East – Day One
KBMOD is at PAX East and it was already jumping with activity on day one.  The convention feels even bigger than last year so lets get to it! Here are our highlights from day one:
Rise of the Triad: The Unreal Tournament we deserve?
We've reported on the remake of classic FPS Rise of the Triad since last year. The original game came out in 1994 and after a long absence has returned in a reboot. Apogee is once again making the game and after playing it, it has captured a lot of the original fun. We will have video of the game up soon, but for now a description will have to suffice.  Multiplayer was available on two or three maps at the EVGA booth.  The game plays a lot like Unreal Tournament. It has extreme speed, almost Quake like, with set weapon and armor spawns throughout the map. The game is built on the Unreal 3 engine and has many jump pads to launch yourself off to reach weapon spawns and power ups. If you have been waiting for a new Unreal, and we all know Epic won't be giving us one, this could be a great alternative.  The game should be out soon on Steam and probably for a reasonable price.
The Swapper
The indie contingent is massive at PAX. Between the indie showcase and the indie mega booth, there is an overwhelming amount to choose from. The Swapper was the first indie title that caught our eye with its surreal, beautiful world. The game is being developed by Facepalm Games, a primarily Finnish development team lead by Olli Harjola, with English writer Tom Jubert.  Jubert has worked on FTL, the Penumbra series and Driver: San Francisco.  The game is made up of a mechanic that allows you to make up to four clones of yourself that mimic your movements and can also swap places with you.  You use this to move throughout the game and solve the various puzzles presented to you. The Swapper comes out on Steam within the next couple months. For more information visit their website www.theswappergame.com. We'll be posting some gameplay footage of The Swapper soon, and BlackLiteAttack and Hexidecimal will be putting together a more extensive overview of the rest of the indie megabooth.
The Show
PAX is enormous. East is now rivaling Prime in size, so don't feel bad if you can't get out to the west coast. A lot of the first timers in our group were overwhelmed with the sheer amount of stuff to see. We got to meet some of you out here as well! Enjoy the gallery below for an overview of the show from the perspective of our webmaster, Sean: