Events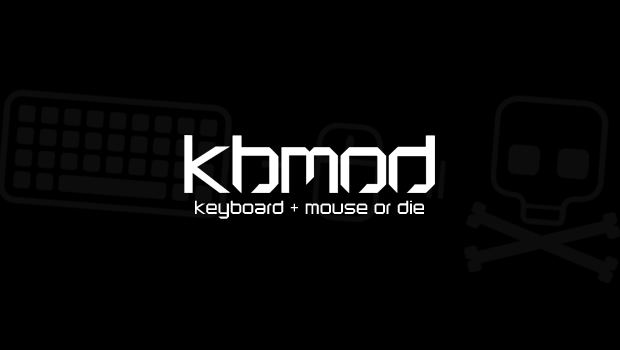 Published on July 29th, 2013 | by Dan
1
KBMOD Livestream Schedule: July 29 – August 4, 2013 (New show added!)
This week we make some changes to the stream schedule and introduce a new KBMOD feature. Monday and Tuesday Dan will be playing through Call of Juarez: Gunslinger. Wednesday brings the release of Rise of the Triad and a KBMOD multistream for this event.  You can create your own multistreams and use the new page whenever you like! Nikon will of course follow Hex. The Church of Chezzus triumphantly returned last week with CS:GO and Chezz is back at it again this week.
Friday brings a large change to our schedule as Dan begins streaming in two 3-4 hour blocks during daylight hours (EST). BLA is still on for the Midnight Emulation Station.
As always, you can tune in to all these streams on our Twitch page. Make sure to follow our channel to get notified the moment we're going live! If you enjoy our streams and want to show your love for KBMOD, you can also become a paid subscriber to our Twitch channel! For $4.99/month, you get a completely ad-free experience on our channel and a special subscriber icon and custom twitch emoticons next to your name in the chat.
Monday (7/29) @ 9:30pm EST – The Grind w/ Dan: Call of Juarez: Gunslinger (Night 1)
Tuesday (7/30) @ 9:30pm EST– Call of Juarez: Gunslinger (Night 2)
Wednesday (7/31) @ 9:30pm EST – The Bearded Gamer w/ Hex: Rise of the Triad Multistream w/ Dan and others
Wednesday (7/31) @ 11:59pm EST – Late Night w/ Nikon
Thursday (8/1) @ 9:00pm EST – Church of Cheezus: CS:GO
Friday (8/2) @ 10:00am EST– Premiere: The Friday Long Format Stream w/ Dan
Friday (8/2) @ 11:59pm EST– The Midnight Emulation Station w/ Blackliteattack
Saturday (8/3) @ 11:00am EST – TBA
Sunday (8/4) @ 10am EST – The Sunday Constitutional w/ Dan
Sunday (8/4) @ 10pm EST – KBMOD Podcast Episode 104 LIVE