Events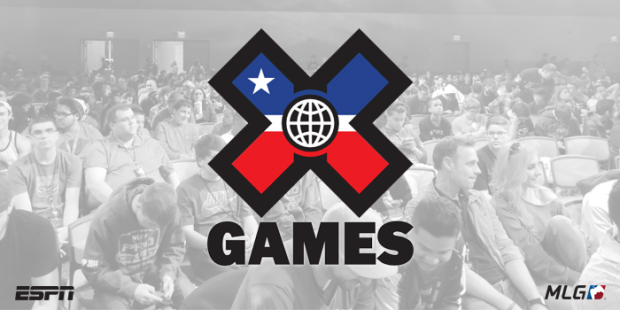 Published on January 26th, 2015 | by Fedzski
10
MLG X Games Aspen 2015 Recap
This past weekend will go down in eSports history. For the first time, the X Games invited MLG to host Counter Strike: Global Offensive in Aspen, Colorado. If the event went well, it would be safe to assume that the game would be reinvited next year, too. Needless to say, the stakes were high.
Eight teams attended the event; some through qualifiers and some through invite. Split into two groups, the first (Group A) consisted of NiP (Sweden), Dignitas (Denmark), Kabum (Brazil) and Cloud 9 (USA). Secondly, Group B consisted of Fnatic (Sweden), LDLC (France), Team Liquid (USA) and Counter Logic Gaming (USA). Rather predictably, the Europeans were the favourites of each group to advance out of these early stages.
The first day of matches consisted of more upsets than anyone could have expected. CLG defeated power-house french team, LDLC, in a very entertaining match on Dust 2 – often considered to be LDLC's best map. The match ended 14-16 with player, ptr, putting the team on his back throughout the entire match.  With a clutch play to end the game, some are already calling it a potential front runner for top play of the year.
Taking a look at the stats from the final result, ptr's significance is evidently clear.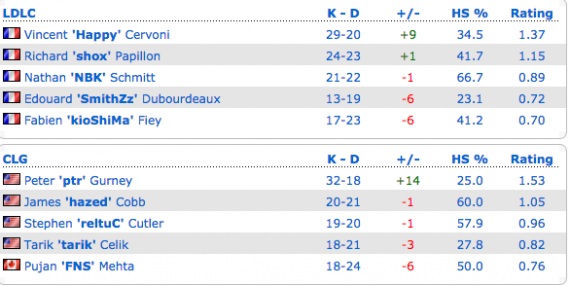 The second upset of the tournament consisted of Americans, Cloud 9, taking to the stage with the promising addition of online-extraordinaire, Shazam. Up against the underdog Brazilian team, Kabum, it was a surprise to see Cloud 9 perform so poorly. After an underwhelming performance by their opponents, Kabum would take the map (Mirage) convincingly with a score of 16-4.
Next, a clash of the titans with Fnatic taking on Dreamhack winners, LDLC. Although not quite the same concerning nature of the previous games, the match was far from close. Taking place on Inferno – a map that both teams consider their best – it was a surprise to see LDLC crush Fnatic throughout. Being their first match since the Dreamhack Overpass controversy, it was a shame to see such a one-sided game. The match ended with 16-9 score for LDLC.
After CLG had taken down LDLC, concerns that they were simply an 'online team' started to diminish. Unfortunately, this level of play wasn't enough to carry over into their game against Team Liquid. Looking entirely lost throughout, the match ended with a score of 5-16 and any hopes of the 'next big American team' extinguished.
The final surprise of the group stage came as Cloud 9 took on fan favourites, NiP. After an extremely poor performance against Kabum, fans weren't expecting much against a titan team like the Ninjas. The humiliation of their prior loss must have awoken something in the team as the team dominated ex-NiP favourite, Nuke. With solid performances all around, the match ended 7-16 in favour of Cloud 9.
The rest of the group stage proceeded fairly predictably:
As we head into the semi-finals with NiP vs. Fnatic, the buzz was immense with many already calling it one of the best series the game had witnessed. Taking on a best-of-3 format, the series began on the map, Cache. Setting a trend for the games to come, it was extremely close with each team trading rounds before settling at 16:14 in favour of NiP.
Once again, in map 2 (Inferno), neither team could hold a commanding lead over the other. Tensions rose as the game ended 16:14 in favour of Fnatic, this time!
Moving onto Mirage for the final game, it would take some huge plays from each team to push one above the other.  Luckily for NiP, the recent of addition of dedicated AWPer, Maikelele, paid off when he stepped up and thrust NiP ahead at a key moment. The Ninjas took the map at a very close 16-12 and made their way into the finals.
Our second semi-final was between LDLC and Dignitas. Though a top team in Europe, Dignitas have historically struggled with advancing from the semi-finals and thus have never managed to quite push themselves to the very top of their continent. LDLC took map 1 on Dust 2 while Dignitas managed to win map 2 on Inferno. Unfortunately for Dignitas, their streak continues as LDLC delivered a very one sided affair on the final map with a score of 16-5.
This leads us to our gold medal game with LDLC vs. NiP. Right from the map veto, spectators were extremely unhappy over the very controversial map, Cobble, being randomly selected for the third map.
Beginning on Dust 2, LDLC produced some remarkable retakes and entry frags to bring them to a reasonably strong 16-11 victory. Map 2 went in NiP's favour after an extremely close game that led to an overtime victory of 19-17. With great plays from both sides, this was an exciting way to lead into the third and final map.
Cobble has been an extremely controversial addition to the map pool with an almost unanimous agreement among pro players on its poor design. With its exclusion from most tournaments outside of Valve-sponsored events, many teams tend not to pick nor practise it, instead focusing on the best maps of their opponents.
NiP began the half on CT side and took a strong lead of 10-5. Unfortunately, Cobble's design makes it an extremely CT sided map and LDLC were more than happy to have gotten 5 rounds on the T side. With f0rest and Maikelele missing key AWP shots for NiP, the rounds began to pile up as LDLC took the lead. After an unstoppable streak of 11 straight rounds, the French team sealed their gold medal with a final score of 16-10.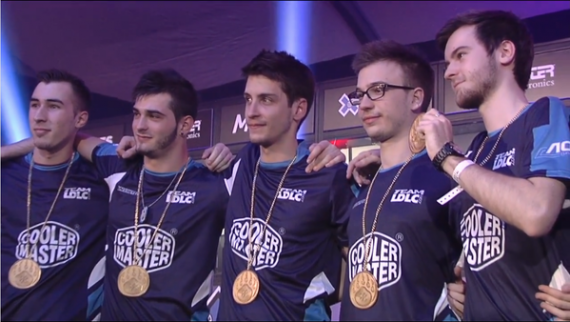 For their first time hosting a CS:GO invitational, it's clear to see that MLG produced an extremely professional and enjoyable tournament. With such a positive response from fans, we can only hope that it will return and continue to return for many years to come.
Here's hoping the Counter Strike community left as good as an impression on the X Games staff as the tournament left on us!
Let us know how you enjoyed the MLG X Games in the comment section below and be sure to follow us on Twitter at @KBMODGaming for the latest on all things KBMOD.