News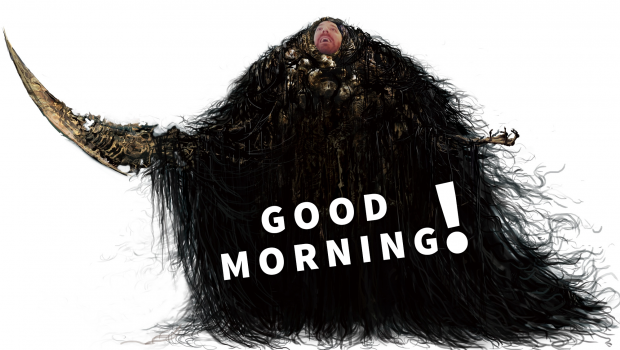 Published on May 27th, 2015 | by Dan
1
Good morning! Let's video game.
Good morning.  Another night, another couple hours of Witcher 3 melted away.  The Build Guides live show was also last night!  If you missed it, the video will be on YouTube today.  While you await that, here are some video game related links!
The new blood: We had Christian Antonio of Dave Oshry's motley New Bloods on the podcast this week.  Check out the video or audio right here.
Bioshocking: Perception is a new game on Kickstarter by some of the minds behind Bioshock.  The game features a blind main character and the player will be using echolocation to navigate the game.  Looks pretty crazy.
Hitting the peak: Dirt Rally is still in Early Access but has garnered a good amount of praise so far.  Now they've added Pike's Peak to the game.  You can take on the world's most famous hill climb!
A little DLC: Witcher 3 has a lot of content and a lot of free DLC.  Four of the planned 12 installments of free DLC have been released already.  Today added a new quest and a new look for Yennefer!
Pure, unadulterated power: The NVIDIA 980Ti specs have leaked.  It seems to slot right where it should: between the Titan X and the 980.
A new operation: CS:GO received a new Operation last night, titled Operation Bloodhound.  Read up on all the details, including new maps and of course new cases to open!
A new floor to kill: Killing Floor 2 also received an update last night, adding Volter Manor as a new level.  There are also new collectibles, achievements and bug fixes.
Modding Geralt: PC Gamer has compiled a list of the best mods so far for Witcher 3.  A lot of these are graphical, so if the game doesn't look good enough for you, check some of these out.
Ramming down prices: DDR3 RAM is at its lowest prices in 26 months.
Take it to the max: PC Gamer has a hands-on look at the new Mad Max game from the creators of Just Cause.  The game runs on a completely different story than the movie and isn't really a direct tie-in at all.  The game sounds somewhat confused about what kind of game it wants to be.  Take the wait and see approach on this one.
That's it for now!  The build guides will hit the site later today, so keep an eye out for those.
Good talk.  See ya out there.