News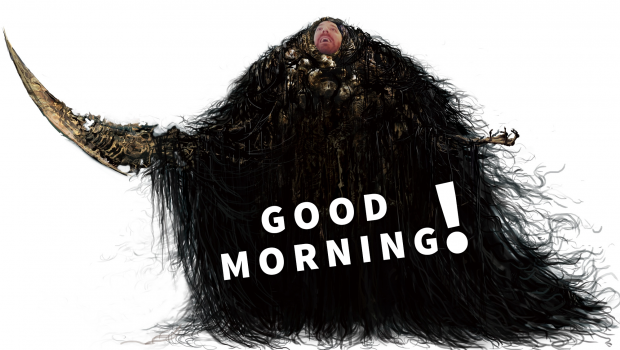 Published on July 7th, 2015 | by Dan
3
Good morning! Video games are happening!
Good morning. After no post yesterday, I'm back today with some gaming news to brighten your morning. The podcast will be live at the normal time (Noon Eastern) and we have a new video series starting today on our YouTube channel! Stay tuned for that.
Now, on to the news!
A breath of fresh air: If you are looking to move beyond the old faithful Hyper 212 for air cooling, but don't want to get into liquid cooling, Anandtech has you covered! They've rated and compared nine different high-end air cooling solutions in detail.
If it bleeds: We can make DLC out of it. Predator has finally been shown off for MKX. He looks to have all the tricks and trappings from the movies and some insane fatalities. Predator is out today as part of a DLC bundle, so go grab the ultimate hunter for your preferred system.
Finally, some direction: Here is 18 minutes of No Man's Sky footage. The developers even explain a ton of the mechanics and objectives in this video! A must watch.
Skylake-Soon: It looks like we'll be having a change up in our build guides when August 5 comes around. Skylake-S will be announced at Gamescom, bringing new flagship desktop parts from Intel. If you were pondering a build, you may want to wait until after the benchmarks come to light!
Roach gets smarter: 1.07 is the best patch for The Witcher 3 yet. Why? It makes Roach less of an idiot. The dumbest horse since Shadow of the Colossus will finally stop getting stuck between trees, fences, small rocks and whatever else gets in his way.  There are also bug fixes, visual improvements and changes to the not-so-great inventory system.
Star Citizen stumbles: Star Citizen has lost its Executive Producer, Alex Mayberry. A few days after delaying the FPS module indefinitely, another blow has been dealt to the crowd-funding darling. Hopefully this doesn't delay things any further for this mammoth undertaking of a game.
Kill Rocket: Some juicy new details have come to light on Dean Hall's new game, ION. The game will be modeled after EVE Online's persistent world but with a lot of elements of Minecraft. You'll also be able to kill Dean Hall. Much like Lord British in Ultima Online, the developers will be playing as themselves in ION and theoretically, you could kill them.
Phew, that was a lot of stuff for one post. Enjoy your morning!
Good talk. See ya out there.