PAX 2015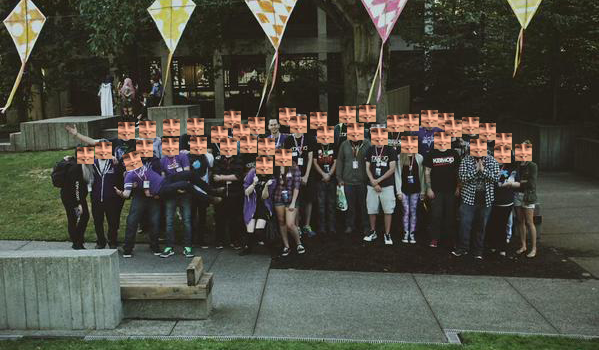 Published on August 30th, 2015 | by Jonathan Beck
0
The Dankest Memes of PAX Prime: Day 2
Good morning! I wanted to post this last night but I was busy eating my body weight in delicious seafood. Lots of thing happened yesterday though so let's just dive in.
KBMOD's PAX Prime Meet Up – Yesterday was our big group meet up and we had a great turn out. We had a couple of members of the community drive to the show from 2 hours away without badges just to come to the meet up! It was great to get a chance to meet and chat with the community. The dedication of some of the people to their lord and savior Barndor was also impressive as evidenced above.
Chasm – While I don't officially sit down with the folks at Discord Games and run through their Metroidvania game Chasm until Monday, I stopped by the booth to see how things are shaping up with their show build. The game looks great and from what I played in the preview build they sent along earlier feels tight and polished already. I'm excited to get a deeper look later in the show.
Hob – Runic Games new platformer is on site and it's a big departure from where they started. You likely know Runic from a little game called Torchlight 2, and after a couple years of radio silence they're coming back in a big way. The game is a huge change up for them and when I asked why the shift, they told me that since they had the freedom to do anything they wanted post Torchlight 2, they just made what they thought would be fun to play. You should make sure to check this one out if you happen to be at the show.
Meg 9 – We got a chance to play Meg 9, a game that one of our community members RhTank is helping develop at Skunkwerks Kinetic. It's a mech game where you use a tank-esq vehicle and the help of your robot dog Meg to help fight off a rabid AI that has started to produce different machines to harvest the planet. You can either run and gun, or set up different turrets and walls to help hold off waves of robots. I'd advise doing the latter because things can get a bit crazy towards the end of a wave. We'll be making sure to keep a close eye on this one because it has a chance to be great fun.
That's it for Day 2. Day 3 is getting warmed up though and I've got a whole slew of things to check out again. Check back tonight or tomorrow and we'll give you the highlights again.