Reviews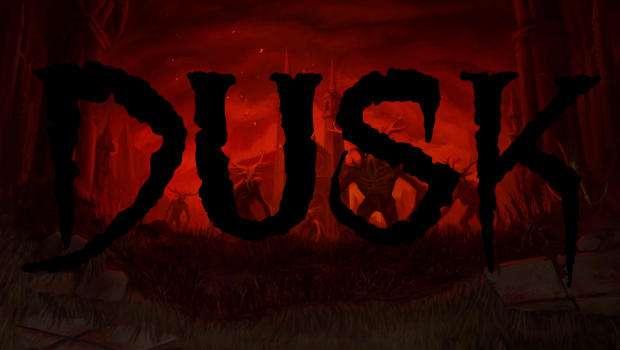 Published on December 13th, 2018 | by KBMOD Community
1
DUSK: The Good, The Bad, & The Oshry
What's up, fellow 90's kids? TubNips here, comin' in hotter than a fresh batch of pizza rolls with a review of DUSK: the first official release from New Bloods Interactive. So crack open a Surge, strap on your Moon Shoes and let's Bop-It into a review of this love letter to the golden era of shooters.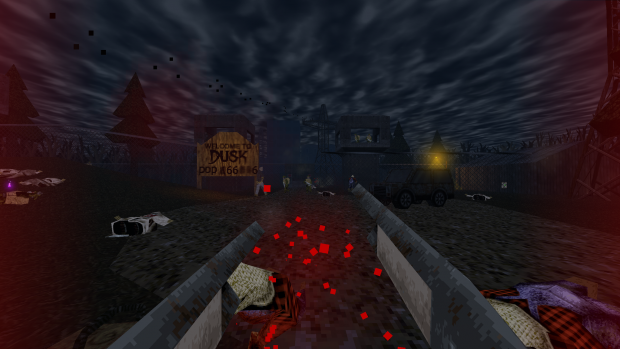 Ever wondered what would happen if Quake, your dad's music collection and a VHS copy of Army of Darkness tried to summon Satan? Neither have I, but the result would probably be DUSK (or some horrific cronenberg-esque monster that would undoubtedly fit in with this games' cast of characters). A true homage to the olden days of shooters, DUSK throws you into the deep end of the blood pool. Armed with nothing but your wits, a couple commie cutters (or sickles to the laymen among you) a metric shit-ton of guns, and some radical backflips, you have three choices to tickle your trigger finger: Campaign, Endless mode, and DUSKWORLD, the multiplayer mode.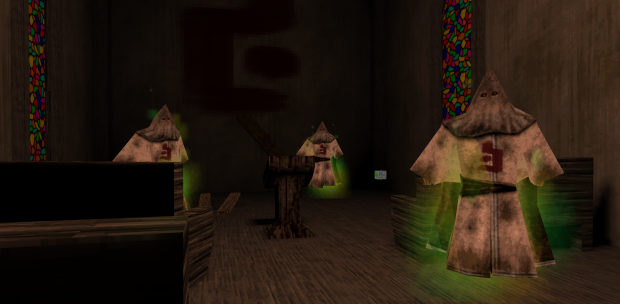 There's three episodes in the campaign. All of them connect into one continuous masterwork of a story, but the basic premise is the same throughout: kill everything that moves and find the exit. Episode One, "The Foothills", is the epitome of a rolling start. You wake up in some dank, dark basement, hung up on a meathook like a Tamagotchi forgotten to time. You then fight your way out through barnyards and backwoods while combating hordes of chainsaw toting hillbillies, magic cultists, demonic livestock, rifle-wielding scarecrows, and big-ass rats. Let me remind you, THIS IS ONLY THE FIRST EPISODE! You want possessed soldiers, evil doctors, and Wendigos? Episode Two is for you. Ever wanted to try and literally murder Cthulhu? Episode Three is where you wanna be.

So you finished the campaign, eh? Well slap some fresh batteries in that Gameboy color, 'cuz we've still got a ways to go on this family road trip through hell. Next up, there's Endless Mode. Pick a level and last as long as you can against endless waves of enemies. It's pretty straightforward; you don't have to be Nancy Drew to figure that one out.
Finally, DUSKWORLD. It's the same balls-to-the-wall, adrenaline-fueled gameplay of the campaign & endless modes but with the added bonus of fragging actual people in arena combat!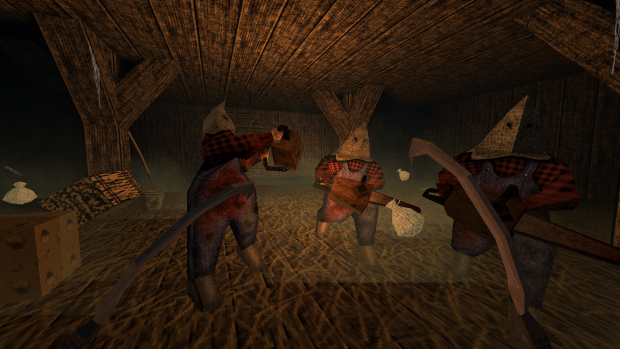 This game is a work of art. A perfect blend of frantically fast & fun gameplay, a beautiful art style harkening back to the good 'ole days, and a bad-ass soundtrack that's perfect for raising some hell… Literally. I'm giving it a 10/10. DUSK deserves to proudly stand among the giants of this genre as a modern classic, and at only $20, it's probably a better investment than your Beanie Baby collection.