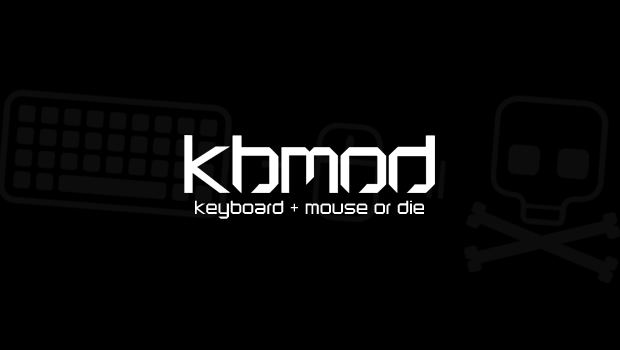 Published on June 15th, 2011 | by Alex
3
>Future: Sunny With a Chance of Awesome
>Hello again. I'm back with another wall of text. Gonna get as many of these in as I can before all the other bros at KBMOD get tired of me. I'm predicting like a week or two. In the meantime, it's occurred to me that my recent posts about the future of gaming have been rather bleak. Although to be fair I'm pretty sure the Kinect is indeed Rosemary's Baby sent by the Devil to eat our souls. Also, it's probably behind the damn 'how do they get the caramel in the chocolate?' mystery surrounding Cadbury's Caramilk chocolate. Alliteration never tasted so good. But seriously, as exclusive screenshots, after exclusive trailers, after exclusive demos have dropped at E3 the happy optimist I keep chained in the basement recesses of my heart has broken free from his bonds and has been jumping around like a giddy school girl just recently informed yes she can indeed go to Dairy Queen after clarinet practice. Don't ask. So as a present to that feeling I will attempt to celebrate what I believe is going to be one of the best years of gaming we've seen in a long time by showcasing some of my favourites from E3, and explaining why I think they're important to us all. Yes. To. Us. ALL. Say that dramatically, please.
Firstly, Battlefield 3. There's no point leaving you in suspense, as PC gamers obviously BF3 is at the forefront of everyone's mind and there's reason for that. Personally, I couldn't care less whether BF3 really is a Call of Duty killer, or a Call of Duty dent-er, or even just a Call of Duty mosquito that every once in a while will land on that franchise's money-bloated body and suck some of it's life force out. Again, don't ask. I don't care because BF3 is ours, not theirs. It represents something lost: a 'Triple A' multiplayer game specifically designed for the PC. Of course BF3 will outsell on the PC, just like MW3 will outsell on the consoles. But the true coup is that large developers (DICE) and large distributors (EA) still care about quality over market share. They still care about experience over gross sales. And even if they don't, we still get a kick ass game in 2011. Not to mention that BF3 is going to melt faces. 32 v 32 intense, squad based, tactical shooter action with a whole number of improved components from the previous title baring the name Battlefield. Now, if we can only get EA to keep their money-grubbing, region-exclusive DLC hands to themselves, I won't have to eat this kitten. Yes, mark KBMOD's words; this game is going to be the real deal in more ways than one.
Secondly, BioShock Infinite. Whether you're a fan of the BioShock series or not (and let me tell you, you should be) you've more than likely heard about it's dark, moody story delivered in tandem with it's dark, moody atmosphere in the form of Rapture. BioShock is not a game where you run around blowing the heads off zombie-esque creatures – there are plenty of games for that – it's an experience that places the gamer in the position to make morality based decisions and feel like part of a story so big you literally just want to crawl up in a ball and let it all pass you by. But BioShock doesn't let you. It forces you to move on past your fears, past your preconceived notions of right and wrong and make decisions that not only impact yourself, but the literal surrounding society. It's a masterpiece. BioShock 2 was good fun, but didn't have the same 'je ne sais quoi' of the original. Not surprisingly it was developed by a different team over 2k, 2k Marine. But, with Infinite the original team at Irrational Games is back, headed by their leader Ken Levine (love this man), and promises more of what the BioShock series needs: evolution. It's a thinking man's game, and it's not an RPG or MMO. That's what makes it important. It epitomizes a style of video game making that puts the emphasis on story-telling over explosion. On character development over user driven, Kinect-oriented dialogue. On experience over instant gratification. I'm not the least bit worried that Infinite takes place outside of Rapture. With the mindset to create a user-driven story, rather than a passer-bys glance at war; BioShock Infinite can only be great.
Lastly, this one isn't mine. Every gamer has their own preferences, every gamer has their own line-up they get excited for so connect with us at KBMOD. Tell us the games that are coming out this year or around that really get you excited to be a gamer again, or still. This is a blog about video games, of course we love talking about them so don't be shy.
Exciting things are on the horizon. So upgrade that GPU, run some Fraps tests and get ready for some mind-blowing experiences coming soon to a monitor near you. Hopefully yours because watching your friends play sucks. Till then!