e3 2017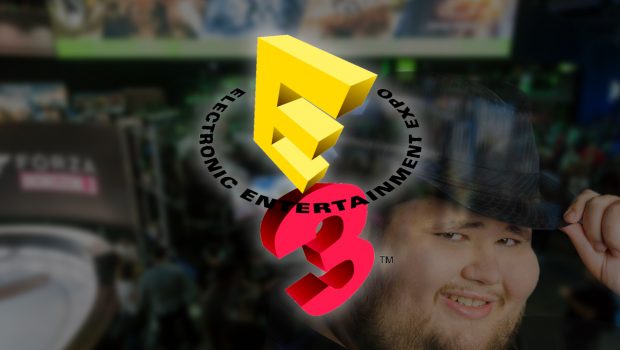 Published on June 24th, 2017 | by hutchison15
0
Our Most Anticipated Titles from 2017's E3
Another year, another E3 in the books. See what our crew is looking most forward to coming out of this year's event:
Forza Motorsport 7 & The Crew 2
"As the resident "car guy" of KBMOD (or at very least the resident "racing guy") I feel a duty to be excited about Forza Motorsport 7 and The Crew 2, but between them I'd have to say I'm more excited about The Crew 2. As many know I'm a huge fan of Forza Horizon 3 and one of the big reasons for that is because it's just good stupid fun. It doesn't take itself too seriously, while the Motorsport side of Forza pitches itself as the "sim" side of the family. The problem with that is the fact I'm a PC gamer.
The PC as a platform is far from lacking in proper sim-racing games. We've got rFactor 2, iRacing, Assetto Corsa, Automobilista, RaceRoom Racing Experience and son on. We are not strapped for sims. The thing that PC was missing was a fun racing game with progression and customization, and Forza Horizon 3 filled that void nearly perfectly. The Crew 2 is open world (like Horizon 3) and barely realistic with the incredible ability to swap from car to plane to boat on a whim. I did play The Crew on PC but not very much. The customization was great but the upgrade system and physics weren't exactly up to par with similar titles. I'm hopeful that they've learned some valuable lessons while making The Crew 2 and can make it as good as the first one should have been.
Aside from the racing games I have to say the next thing that really attracted me was Sea of Thieves. Almost immediately upon seeing the game I was ready to recruit my fellow KBMOD members into a life on the high seas (thankfully Zumar responded almost immediately, so at least I know I won't be alone). E3 2017 really seemed like the year of pirates, and that's totally fine with me and I'm super excited to be a pirate with Zumar and anyone else who will join me. Also the Shadow of the Colossus remake looked freaking gorgeous and gave me goosebumps, but I'm not buying a PS4 just for that one game."
---
Ni No Kuni 2
"The game I am most excited for after E3 would have to be Ni No Kuni 2. Level 5 Studios does a great job of combining great story telling with unique game play mechanics that stay fresh throughout the whole game. To my knowledge this is the first game that Level 5 is developing on PC, so I am a mix of curious and anxious to see how this port will turn out."
---
Uncharted: The Lost Legacy
"I never really invested myself into the series until I purchased a PS4 pro earlier this year (insert joke about me being a console peasant here), but Uncharted is incredible. Once I purchased the Nathan Drake Collection + Uncharted 4, I marathoned through them all over the course of a month with my girlfriend and it was almost as if we were taking the games in like they were movies. I never found a dull moment during any of the 4 major titles. While packed to the brim with action, it also has a story that's easy to follow and interesting. I'm particularly stoked for The Lost Legacy because you no longer play as the protagonist that the series is known for, and take on the role of a side character that appeared in a couple of the earlier titles. I'm excited to learn more about this character's backstory and see if she has any new abilities to bring to the table that are different from Nate."
---
Destiny 2
"If you've seen me around, this pick should not surprise you in the slightest. I am very excited for Destiny 2. As someone who jokingly calls himself a PC elitist, I certainly spent A LOT of time playing Destiny on Xbox. The gameplay of the first one was right up my alley, and even on PC I have yet to find a game that has gunplay that feels as smooth as Destiny's. I can't wait to get my hands on a copy for my platform of choice, and I hope it really builds on the gameplay I enjoyed in the first game. The PC version looks very promising from the builds that have been shown off so far, and that only makes me even more hyped."
---
Metroid Prime 4
"We know literally nothing about this title aside from its being in development. But I don't care. I loved the first three games and I want another one."
---
Cuphead & Metro Exodus
"All I can say is holy s%#t we are finally getting Cuphead this year. I hope it was worth the wait."