Battlestations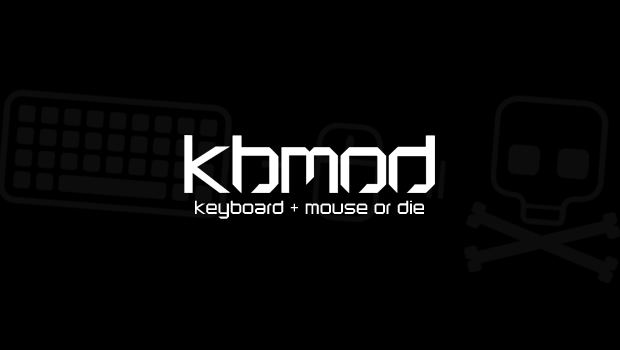 Published on September 16th, 2011 | by Bob
12
Bro Cave: @Bizznichw
>Hey fellow KBMOD followers, I am honored to be able to show you my BroCave setup. This is my very first Gaming PC and if I may say so myself, I did a damn good job!
As a Consololol player growing up, I never had anyone around me that was into PC gaming.  In 1994 my family bought our first PC, an IBM Aptiva.  This old paper weight still runs today and is responsible for setting that gaming fire inside of me.  My first PC game was Myst.  Seventeen years later, as good as it was, I had to download it again to Steam.  In March I decided to "Join The PC Revolution" as John would say.  After doing some research and watching many videos, I started my quest to not blowing up my PC.  Honestly, building your own computer isn't all that hard.  The only hiccup that I encountered was having my reset and power wires backwards on my motherboard.  When I started up the beast for the first time, it just kept restarting.  Easy fix!  Then I dove head first into the WASD world.  Being able to fly to Dallas attending QuakeCon this year was an awesome experience!  Not only was it a blast meeting John and Brandon, but it really opened up my eyes towards how genuine "PC" Gamers are. Ok..Ok..enough with the B.S. Lets get to the specs!
i72600k Overclocked @ 4.3Ghz
CoolerMaster Hyper 212+ Push/Pull fans
Gigabyte P67A-UD4-B3 Motherboard
8GB Kingston Hyper-X Ram
MSI GTX560-TI Twin Frozer II OC
CoolerMaster GX750 PSU
CoolerMaster HAF 932 Adv. Full Tower
NZXT Sentry Lx Controller
128GB Crucial SSD
1TB WD Caviar Blk
Razer DeathAdder 3500dpi
Razer Lycosa KB
Dual Asus 24″ 1080p 5ms Monitors
Tritan AX720 Headset
SteelSeries Qck+
Here is my overall setup where I spend hours on end at night.  My desk at this time isn't big enough so I had to split my monitors to each side.
I love how the lights illuminate through the fan grates!
This is with the side panel open.  I did however over look one thing when building, a Modular PSU but I kept my wires fairly organized…Hope you like my fancy shmancy lights :-)
When building and even to date, IMO the GTX560ti is a great "bang for your buck" GPU.  I am going to upgrade very shortly because my brother could use a newer card.
The NZXT not only looks good but I have it controlling my second fan on the 212+