Battlestations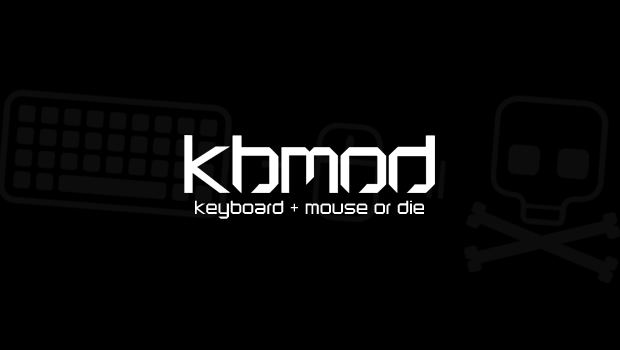 Published on October 28th, 2011 | by Bob
9
Bro Cave: @IncredibleOrb
>Today we feature a Bro Cave from the one, the only, IncredibleOrb – he's a mouthy Swede with some serious skills. His YouTube channel can be found here, and he also frequently streams on Twitch.tv.

Hey-oo, what's going on all you KBMOD'ers out there! My name is Joel, more Internet famous as Orb, and I'm that one guy with the funny accent. I was hit with the request (demanded by Bob or else) to showcase my PC setup and talk about it. Immediately this poses a problem because my knowledge is very limited on the subject, or as John would kindly put it: "you're a disgrace". Nevertheless I agreed to do it so here we go.
I recently upgraded my setup and I wanted the best of the best. I consulted with some of my friends who are deep into this whole deal and I presented a budget. Later that day we pretty much had what we wanted so we ordered it. It landed on a bit over $3000. That is however SEK (Swedish Crowns) converted to dollars, also don't forget to add the ordering and shipping. Buying the same stuff in the US might be cheaper for you guys. I don't know anything about that but just a heads-up if that happens to be the case.
Now people may question my choice to buy this beast of a machine when I spend most my time playing Counter-Strike and Call of Duty, however I had a shit ton of money and wanted it off my hands. Simple as that. To be honest I play a variety of games including games such as Crysis 2, COD, CS, L4D2, Homefront and (it hurts me to say it) Battlefield. And if I want to record or livestream these games a good computer doesn't hurt.
All I'm looking for in a computer is high (stable) FPS and a smooth gaming experience. I don't care about graphics as I play most of my games on the lowest possible settings to achieve the maximum amount of FPS anyways. I always want the best of the best. I think it started when I played competitive CS 1.6 and you wanted every bit of frame or additional advantage you could get. So as you can see both my monitors are top notch (low ms with high hz). The BENQ monitor is in my own eyes overpriced but I won it (incl. Zowie EC1 and Zowie Swift) by beating HeatoN and SpawN in a 1v1 tournament.



Specs and gear
Processor: Intel Core i7 2600K
Processor cooler: Noctua NH-D14
Motherboard: ASUS MAXIMUS IV EXTREME REV B3
Memory: Corsair Vengeance DDR3 1600MHz 16GB CL9
2x Force GT 120GB SSD, 1x Intel 120GB SSD, 1x Corsair 60GB SSD, 2TB Caviar.
Videocard: ASUS GeForce GTX 580
Powersupply: Corsair AX750
Case: Thermaltake Level 10 GT (Crazy cool LED. LED is sex.)
Extra fan: Noctua NF-P14 FLX
Monitors: 22″ Viewsonic VX2265wm FuHzion and 24″ BENQ XL2410T
External microphone: Blue Snowball
Headset: Steelseries Siberia v2 w/ USB Virtualsurround 7.1
Mouse: Zowie EC1 & Steelseries Kinzu
Mousepad: QPAD: QcK+ Heavy & Zowie Swift
Keyboard: Logitech (Old shizz but works ;D)

The Blacklight: Retribution Beta Key in the picture below has been claimed! Look elsewhere when Beta Key #3 is announced as available on twitter!
So before I let you go, let me give you one final piece of advice when consider buying computers and/or components. LED. That is all.
-Joel #LED