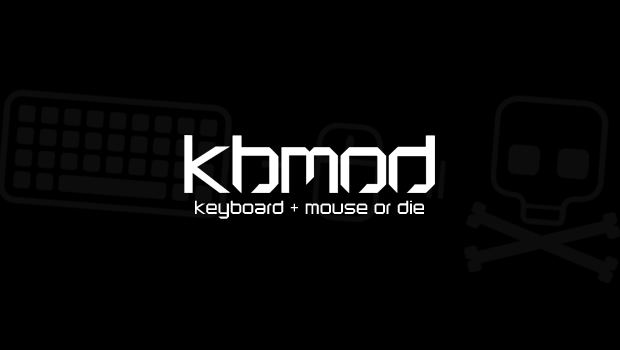 Published on April 9th, 2012 | by Dan
7
KBMOD at PAX East 2012: Smite
Hi-Rez Studios has been killing it lately with the surging Tribes: Ascend, which is slated to officially release this week, but that's not all they have cooking. At PAX East this past weekend, the Atlanta-based developer showed off an exciting project called Smite that looks to bring a new flair to the burgeoning multiplayer online battle arena (MOBA) genre.
Smite has some similarities to existing MOBA games like Dota 2, League of Legends, and Heroes of Newerth, with one major difference: third-person perspective. Rather than the traditional MOBA formula of a top-down viewpoint combined with furious point-and-click movement, Smite's third-person view feels more like PvP in a MMORPG like World of Warcraft. You can auto-attack with the left mouse button, and special ability buttons are mappable. Movement is controlled with WASD in the familiar first-person shooter configuration.
As far as characters, Smite is based on god-versus-god warfare, and Hi-Rez is taking gods across all polytheistic and mythological systems. Familiar names like Zeus, Odin, Ra, Hades, Anubis, and Kali are all present, and various gods will be added over time. Each character will have multiple skins, with some skins even affecting the way spell graphics appear.
Current list of Gods:
Norse: Odin, Ymir, Hel
Chinese: Sun Wukong, He bo, Ao Kuang
Egyptian: Anubis, Ra, Bastet
Hindu: Kali, Vamana, Agni
Greek: Zeus, Hades, Arachne
In a divergence from traditional MOBA gameplay, Hi-Rez has changed the way the final bases are taken. At the end of each lane, you must get past a phoenix mini-boss. After that, your team must fight a minotaur to ultimately win the match, which may take a few attempts.
As someone who doesn't really play MOBA games, I was quite impressed with Smite. I picked up on the controls easily, and although I was lacking in strategic knowledge, I still felt much more comfortable playing Smite than other MOBAs I've tried (like League of Legends). A familiar interface and set of controls can make an amazing difference.
Smite is still in alpha for a few more weeks, but should be moving into beta before long. In the meantime, check out the video at the top for some exclusive in-game footage!
Click here for all our PAX East 2012 coverage!