News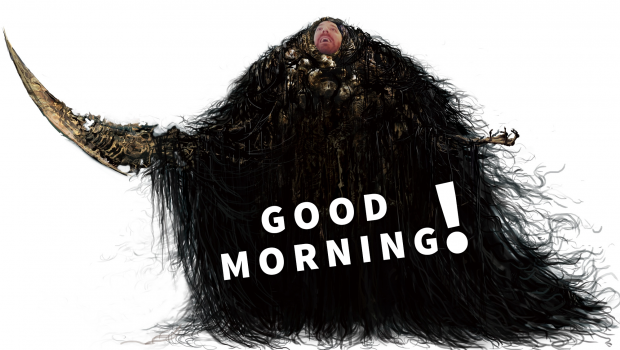 Published on April 20th, 2015 | by Dan
5
Good morning! Imagine a 500-foot tall Guy Fieri yelling FLAVORTOWN
Good morning!  I'm fresh off the podcast hype from last night (it will post tomorrow if you missed it) and I just can't stop thinking about those 30-foot tall frosted tips towering over a terrified mass of humanity.
Speaking of titans:  KBMOD dude bro Nic aka Tetraninja posted his look at the ridiculous Titan X.  Check it out!
Steam is Pay-To-Win:  But in a good way!  Accounts that have spent less than $5 will now be unable to chat, send friend invites or join group chats as well as other limited permissions.  The end goal is to curb spam.  I'm totally OK with this.
SMITE DOTA:  If you like DOTA but really want it to play like SMITE, the wait is over!  DOTA II now has a third person shooter mod.  It looks exactly how you think it does.
It takes a village to raise a PC port:  Days after community modders found a way to fix the horrible, game breaking weapon degradation in Dark Souls II, FROM has announced they will patch the bug.  Weird how that works.
AMD zzzzzzzz:  Oh, AMD news?  Whoa, crazy!  Unfortunately it is really no news at all.  AMD is once again pushing back news of their next GPU generation, letting NVIDIA off the hook for a little longer.  MaximumPC has a breakdown as well as the rumored specs of the new cards.
Windows 10 is really, really soon:  So much for late 2015 for the newest Windows OS.  AMD has inadvertently leaked that Windows 10 will launch at the end of July.  If you are a Windows 7 or 8 user, you get the upgrade for free.
I always needs more Dark Souls:  Today, I'm in luck!  Death's Gambit is coming.  This is a really, really cool looking 2d ARPG in the style of the Souls games.  I'm still waiting on the amazing Salt and Sanctuary (which I played at PAX Prime 2014), but this looks excellent.
Like life, PC gamers always find a way:  Modders have already found a way to play as Rain, an NPC who is not supposed to be playable in Mortal Kombat X.  Hopefully that game is less broken now and we can stream it this week.
Want more?  Check out our Youtube channel for more content and as always check the schedule for the latest on upcoming Twitch livestreams.